I first want to give a huge thank you to Laura @The Corner of Laura for nominating me! Be sure to check out her blog, if you haven't already as I greatly enjoy visiting it and I'm sure you will, too.
What is the award all about?
Ideal Inspiration Blogger Award is a non-official Award to the bloggers as a reward of wonderful work on their blogs. It's just as important because it really reflects the good impact we can have on other people's lives. It is important for the inspiration towards the success journey of our fellow bloggers and especially newbie's to become the future Stars.
Rules:
Thank the person who has nominated you and provide a link back to their blog

Answer their questions

Nominate up to 9 other bloggers and ask them 5 new questions

Notify the nominees through their blog by visiting and commenting on their blog

List the rules and display the "Ideal Inspiration Blogger Award" logo

Provide the link of the Award creator of the Ideal Inspiration Blogger award as Rising Star @Ideal Inspiration Blog
---
What artistic skill would you like to learn?
Knitting! I have started to learn at multiple points in my life and then forget about it for a long period of time. I would like to actually pick it up again and stick with it, so I can make even a basic scarf.
What existing skill would you like to become a master at?
It is a tie between cross-stitch and baking. I am semi-decent at both, but I'm no where near becoming a master yet. I try to do both as much as I can during my "spare" time. The picture is actually the set for cross-stitching that I am currently working on. I have almost finished Cinderella and will be working on Aurora next.
Which of Snow White's dwarfs best describes you?
I could not actually think of an answer on my own, so I went to Buzzfeed to take their quiz. According to the results, I am Grumpy haha.
I do not fully agree with the results, but there are moments where alone time is heaven.
You got: Grumpy
You have a very, very short temper. You don't like people, and you love being left alone.
What was your last song on Spotify/music playing app of your choice?
"We are Young" by Fun. I actually have no idea who they are aside from this one song. This was the the most recent to come up when I had my music on shuffle earlier today and it actually turned out to be super catchy.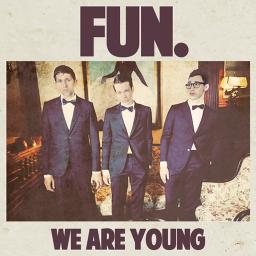 If you could give a piece of advice to your pre-2020 self, what would it be?
Travel more! I put off some trips in 2018 and 2019 in hopes to do them in 2020 or 2021, at the latest. Even after the pandemic is "over," travel will not be completely the same, so I wished I enjoyed it more before everything changed. My wallet, though, is thrilled by the idea of a continued break from travel for many years to come, even if the world's health recovers.
---
My Questions
What inspires you to blog?
What is your favorite amusement park ride?
What is your go-to song on your music apps (Spotify/Pandora/etc.)?
Do you prefer to binge shows/books or do you like to spread them out?
What classic Disney kingdom would you live? (Ex. Arendale, Agrabah, etc.)
---
---
Thank you again Laura for tagging/nominating me! For those tagged, do not feel obligated to answer the questions if you don't have an interest or the time. For those not tagged, again, feel free to answer either Laura's questions or my own as I love to see how others will answer!