The Book Blogger Hop was originally created by Jennifer @ Crazy-For-Books in March 2010 and ended on December 31, 2012. With Jennifer's permission, Billy @ Ramblings of a Coffee Addicted Writer relaunched the hop on February 15, 2013. Each week the hop will start on a Friday and end the following Thursday. There will be a weekly prompt featuring a book related question. The hop's purpose is to give bloggers a chance to follow other blogs, learn about new books, befriend other bloggers, and receive new followers to their own blog.
---
Topic Run Dates: June 25th – July 1st, 2021
Question
How long have you stayed up to read a book? (submitted by Julie @ JadeSky)
---
Answer
My usual time that I get to actually sit down and read a novel is right before I go to sleep at night. My average time I read is about two hours a night as I try to read between 10pm and midnight to give myself time to sleep before I get up at 5am the next day (some days I can "sleep in" and wake up at 7am). Usually, I try to stick to this, but there have been times when either my sleeping schedule was already off and I do not start my reading time until after 10pm or the book is amazing and I just can't help, but sacrifice sleep to finish it. Unless I am extremely exhausted, I read every night as it is a good way for me to relax at the end of the day.
The latest I have read a novel would be 7am the next day. Granted, I did not start that novel until 11pm the night before, so eight hours in a row. Unfortunately, I do not remember which novel this extra late-night was, but I just recall not being able to put the book down and I wanted to read it until the end. I was also a complete zombie the next day, but, luckily, I did not have anything super important that needed my full attention.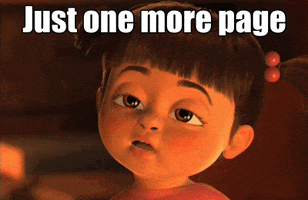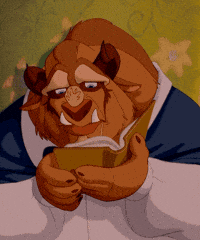 ---
How about you? How late have you stayed up to read?