The Book Blogger Hop was originally created by Jennifer @ Crazy-For-Books in March 2010 and ended on December 31, 2012. With Jennifer's permission, Billy @ Ramblings of a Coffee Addicted Writer relaunched the hop on February 15, 2013. Each week the hop will start on a Friday and end the following Thursday. There will be a weekly prompt featuring a book related question. The hop's purpose is to give bloggers a chance to follow other blogs, learn about new books, befriend other bloggers, and receive new followers to their own blog.
---
Topic Run Dates: July 2nd – 8th, 2021
Question
Have you ever searched out theme songs for your favorite books?(submitted by Julie @ JadeSky)
---
Answer
The short answer to this question is no.
I have never searched out theme songs for my favorite books, or any books. However, if there are playlists directly listed in the novel, then I might check it out.
Some novels now seem to have playlists created for them by either the authors or publishers (sometimes the fans). The links to these playlists are given at either the beginning or ending of the novels.
In these cases, the playlists are directly given in the writing. In the case of The Happy Ever After Playlist, the author lists the songs at the beginning of each chapter and they were compiled together on Spotify. On the other hand, there are playlists created that are inspired by the novel, which is the case for Malice. [There are a lot more playlists out there, but these two novels came to mind first.]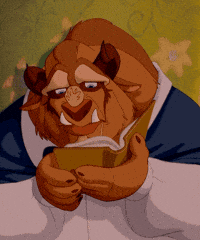 ---
How about you? Have you ever searched for theme songs for novels?