It is hard to believe we are already a little over halfway through 2021! I saw this tag on tons of blogs recently and when I started thinking about my answers, I decided to actually put it all down in a post.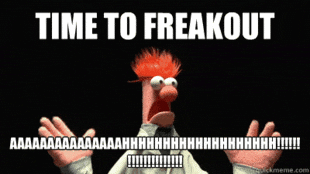 This tag is done at the mid-year point (June/July) and let's you take a look at how your reading it going so far and to start thinking about what you want to read before the end of the year.
---
How much have you read?
If I go by my monthly wrap ups from January through June, I have read and reviewed 202 novels (January – 23, February – 22, March – 29, April – 47, May – 36, and June – 45). From those 202, 66 were audiobooks. I am not sure, but I think I am at about 15 or so for July, but I do not have my official tally updated.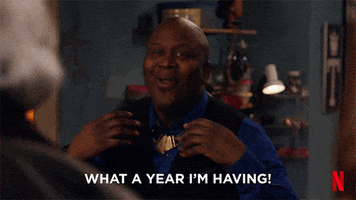 I cannot believe the difference a year makes as I have read more in the first half of 2021 than I did in the entire year of 2020. Even if I only read one more book between now and the end of the year, I am ecstatic of the amount of amazing reads that completed. I do not have a goal for my 2021 reads as I just want to keep reading as long as I continue to enjoy it.
What have you been reading?
I have my go-to two genres – fantasy and romance – with a mix of historical and modern/contemporary settings. I kept my ARCs that will be published in July purposely low, so I am hoping to use this month catch up on my backlog titles and participate in multiple blog tours.
What is the best book you've read so far in 2021?
I could not narrow it down to just one book, so I looked at my past ratings and selected those with a 5 out of 5 rating. There are actually four that came up that I loved entirely for a variety of reasons.
What is the best sequel you've read so far in 2021?
There are tons of sequels that I loved this year. A small sampling of some that I loved are The Wicked King, The Princess of Nothing, The Theft of Sunlight, and Life's Too Short. I think if I had to choose one it, it would be Curse of the Celts. I chose this novel as I was unsure about the series when I read the first, but this novel captivated me and it ended up being a series I loved!
What is a new release you haven't read yet, but want to?
There are more new releases that are all on my TBR than I know what to do with, so it is difficult to narrow it down to one. I think, though, my most anticipated new release, right now, is Under the Whispering Door! I am lucky to have an ARC of this novel and just need to read it. After loving The House in the Cerulean Sea, I am excited to read this new release!
What is your most anticipated release for the second part of the year?
I actually did a post for this for a Top Ten Tuesday topic. Since I have been doing three different Jennifer Armentrout series this year (The Dark Elements, The Harbinger, and Blood and Ash) that I cannot wait to see what the new Flesh and Fire series has to offer.
Biggest Disappointment
Two novels come to mind for this, One to Watch and Take a Chance on Me. I had high expectations for both as they sounded right up my alley. However, the execution of both was not for me.
Which novels were the biggest surprise?
I tried to narrow this down to one novel, but two immediately came to mind. I am sure there were others, but these were the first two that I thought of for different reasons.
The first is Storm and Fury which is the first novel in The Harbinger series. Since I was not a huge fan of The Dark Elements series that comes before this one, I was worried about starting this new series. The previous series had a love triangle and just did not "wow" me. Although this one does not have a love triangle, I was still weary.
Now The Poppy War was one of the many hyped books that went around earlier this year as I felt almost everyone read this series, but me. Although this series sounded like something I would read, I was very skeptical that I would be let down.
Luckily, both novels surpassed my expectations and I went on to the rest of the series with ease after finishing these intro novels.
New favourite author (debut or new to you)
I think I am going with Tricia Levenseller! I started reading her Daughter of the Pirate King duology in April and I have since devoured all of her other novels, including her newest novel, Blade of Secrets.
Who is your fictional crush from this year?
I have no clue who would be my fictional crush. I love Roth and Zayne from The Dark Elements and The Harbinger series, but there are tons of others that I love, as well.
Who is your new favorite character?
Once again, I could not narrow this answer down to just one. Therefore, I went with the first two that came to mind. The first is Rae from The Theft of Sunlight and the other is Ziva from The Blade of Secrets.
A Book that Made You Cry
So far, I have not cried while reading. I have come close with some very sweet stories or character deaths, but no actual crying yet. I am not ruling it out, though, as it is bound to happen one day.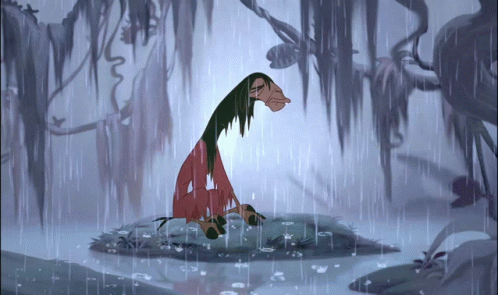 A Book that Made You Happy
I could not narrow down this category to a single book. If I walk away from a book feeling satisfied, then it is a book that makes me happy. Reading in general just makes me happy, so the official answer would be all books.
The Most Beautiful Book You've Bought or Received This Year
For my semi-recent paperbacks, Ariadne (from the publisher and The Forever Sea (from my friend) are two novels that have gorgeous covers.
What is your favorite book-to-film adaption?
As I am very behind the times with some of my reading, I cannot say Shadow and Bone since I have not read that series yet. I think I would, therefore, have to go with Enola Holmes. I read the first two novels in that series and the movie was based on book one from what I remember.
Underrated gems you've discovered recently
I actually cannot think of hidden gems off the top of my head. I think I would have to go with The Lady Diviner series just because I do not see a lot of posts about each novel usually.
Did you have any rereads this year?
I actually cannot think about any novels that I reread this year. I had plans to get a few in, but I have a lot of new-to-me novels that I have been reading first. Therefore, all of my rereads are currently on the back-burner.
What is your favourite post that you have written so far this year?
I cannot think of any posts that have been my favorites that I wrote prior to this one. I have been enjoying my newish meme, Last Year I Was Reading as it is fun to compare my 2020 reads to my 2021 list. Even from those, I cannot choose a favorite.
What are six books that you want to read by the end of the year?
This one was difficult to narrow down to just six. I have done multiple TBR posts for both 2020 and 2021 with titles that I still need to read, so I did three novels that will be published later this year and three that have previously been published, but are still on my TBR.
The Charm Offensive
All the Feels (Spoiler Alert #2)
Iron Widow (Iron Widow #1)
Chain of Gold (The Last Hours #1) (Back-log)
Malibu Rising (Back-log)
A Kingdom of Flesh and Fire (Blood and Ash #2) (Back-log)
---
I am not tagging anyone in this one as I would love everyone to do it. Not only do I love to read other answers, but I found it very interesting to actually put together my answers. [Some people decide to do the full list of questions, but you could always pick and choose, if you do not feel like answering all of them.]