Top Ten Tuesday was created by The Broke and the Bookish in June of 2010 and was moved to That Artsy Reader Girl in January of 2018. It was born of a love of lists, a love of books, and a desire to bring bookish friends together.
How it works: Each Tuesday will be assigned a topic and then you post your top ten list that fits it. Feel free to add your own spin on the topic to make it work for you! For me, I'm not sure the type of spin I want to put on it, so for now I'll post fairly straight-forward responses.
I put this month's topics at the bottom of the post, but you can find the whole list on the host blog. If you don't have a blog, you're welcome to participate using other social media or even by putting your list in the comments.
---
This Week's Topic: Book Titles That are Questions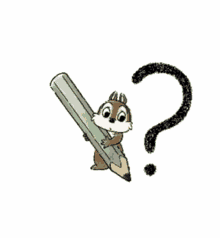 ---
I tried to think if I wanted to first take this topic more literally or if I wanted to take it in a different direction (i.e questionable titles). I decided to go with the former just for simplicity. Next, I was wavering between just using "question words," such as who, what where, etc. or use actual full questions. I finally landed on going for, again, the most simple and chose ten novels that all have a question mark in their title.
---
JULY TOPICS:
July 6: Reasons Why I Love Reading
July 13: Book Titles That are Questions
July 20: Books I Read In One Sitting (or would have if I had the time)
July 27: Books I'd Want With Me While Stranded On a Deserted Island
---
Happy second Tuesday post of July! I was lucky that two authors, Sophie Kinsella and Shari Low, that I enjoy had at least two titles with featuring question marks. My list ended up with a mix of contemporary romances and children's books. I could not think of any fantasy that would fit my interpretation of the topic. I had a few non-fictions or classics, but not many outside the romance/children's categories. For next week's topic, I already know tons of novels that fit the topic, so it will come down to just trying to narrow it down to ten.
How about you? What book titles that are questions have you read or are on your tbr? You're welcome to post them in the comments or even give a link to your list as I would love to read them! Happy Tuesday!