The Book Blogger Hop was originally created by Jennifer @ Crazy-For-Books in March 2010 and ended on December 31, 2012. With Jennifer's permission, Billy @ Ramblings of a Coffee Addicted Writer relaunched the hop on February 15, 2013. Each week the hop will start on a Friday and end the following Thursday. There will be a weekly prompt featuring a book related question. The hop's purpose is to give bloggers a chance to follow other blogs, learn about new books, befriend other bloggers, and receive new followers to their own blog.
---
Topic Run Dates: August 27th – September 2nd, 2021
Question
How young do you think children should be when they start reading? (submitted by Julie @ JadeSky)
---
Answer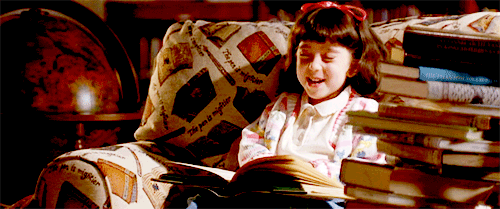 For me, I think any age is a good age to start reading.
Even before I learned to read, my parents and older siblings would read to me. I do not have my own kids, but I kept the "tradition" alive by reading aloud to my nieces and nephews every chance I could. I also was a former preschool teacher and loved to let my students explore books of any kind. The types of books would depend on the child as some love picture books with some writing and others love full novel-type reads (or even something in-between).
---
How about you? When should someone start reading?