August 28th marked the one year anniversary for myself and my friend creating this blog on WordPress!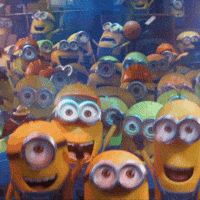 My friend and roommate, Mary A., and I restarted our love of reading in April 2020 where we went on a massive book buying spree. Once we started reading more and more, we decided to try and review our reads to help keep track of our thoughts about the novels and the authors. In August, we both decided to transfer our journal-like reviews and place them in a central location (our review dates are actual read dates and were backlogged at the beginning). Thus, the blog was born!
Although Mary A. still reads on occasion (maybe a book every couple of months), she has a lot of other factors in her life where she does not have the time to write out her thoughts anymore. She could return one day, hence why she is still listed as a member of this site, but I am not sure when that day would be. On the other hand, my love of reading has greatly expanded and no matter how busy I am outside of the book world, I find reading and writing posts to be relaxing and a nice escapism. For me, I plan to continue on as long as I can with the blog and, of course, reading.
---
When we started this blog, we did not think anyone aside from us would read it.
I am beyond thankful for everyone that reads all of my posts and I hope to continue to expand the blog and be a member of the book blogging community!
---
There are tons of firsts for this blog, including, review, blog tour, meme, wrap-up, but this post would be a million times longer than it already is if I tried to include everything. Instead, I did just three of them: first review, first ARC, and first book blog tour.
---
I cannot believe how fast my first year of blogging has flown by. While it started with two people, I am excited to keep it going by myself or keep it as a duo if my friend decides to join again.
My only goal as I start the second year is to continue to read all the books that I want while writing out my thoughts in a post. I will continue to read other blogs as I love seeing other posts for both new ideas for books and also just general curiosity about those in the community. I am sure my posts/style will evolve as I continue to post and I hope to add new types of posts down the line. I have no idea what they are, but I am excited about the endless possibilities!