I actually first came across Fairy Loot in Georgia's unboxing post back in February when she posted about the January box. I was on the fence about spending the extra money on even more book related items, but I eventually caved and ended up subscribing at the beginning of April to start receiving boxes in May.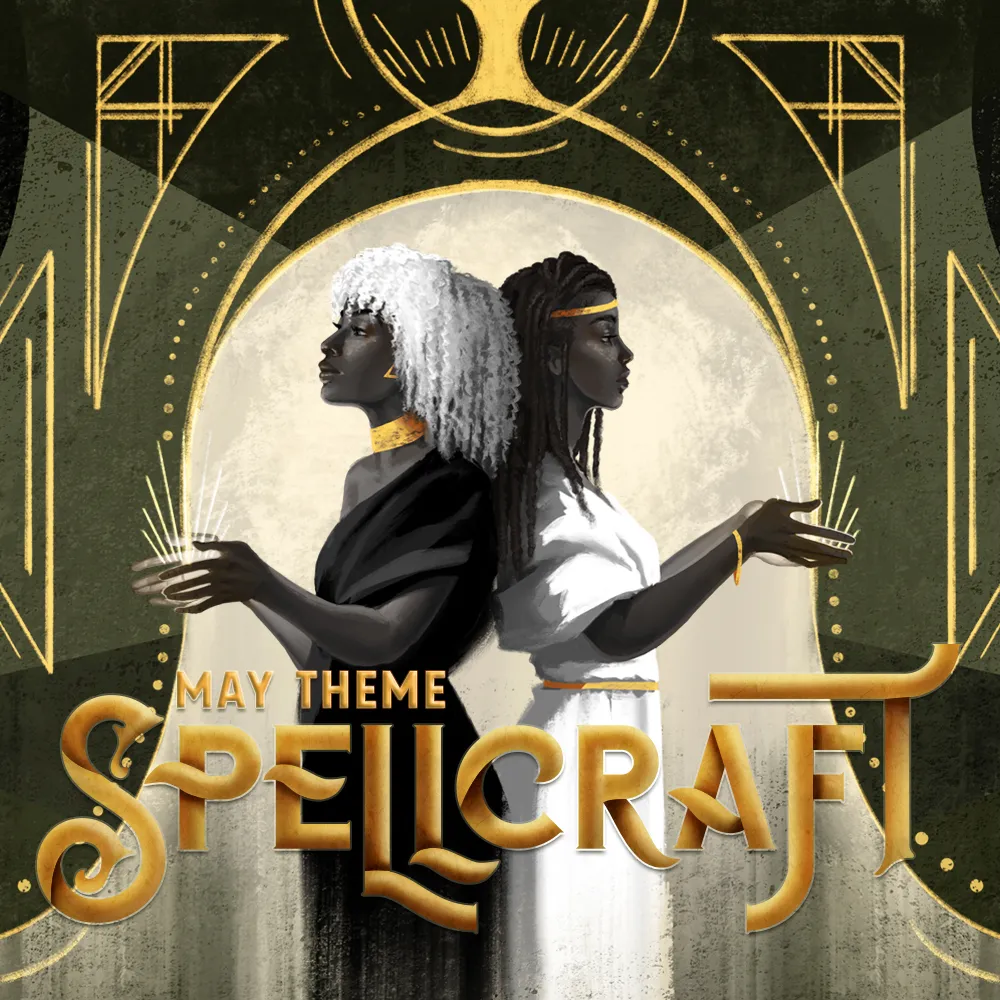 ---
---
Tarot Cards of the Month: Nine and Ten of Wands.
---
They are designed by @morgana0anagrom and are inspired by Serpent and Dove by Shelby Mahurin. [This is a series that I actually still need to read, but it is on my TBR!]
---
This month's book-themed items:
("From now until the Darkness claims us.") Tumbler inspired by the Throne of Glass series by Sarah J. Maas designed by @chattynora. [This is another series on my TBR that I need to get to sometime soon. ]
Foiled coaster set by @arz28 inspired by Serpent & Dove by Shelby Mahurin. [As said above, this is a series I still need to read and is on my TBR. ]
Wooden phone stand by @ladychubbletters inspired by Raybearer by Jordan Ifueko. [I loved this series and cannot wait to re-read it!]
Art print by @gracezhuart inspired by Crave by Tracy Wolff. [This is another series that I still need to read and is on my TBR. ]
TBR game created by Team FairyLoot. This game has a multi-sided die and sheets to write your possible next reads. The number you roll is the novel you will read next!
Author letter on back side (not pictured) and character print art by @bloodydamnit along with novel inspired bookmark.
---
Book of the Month: Witches Steeped in Gold by Ciannon Smart
Divided by their order. United by their vengeance.
Iraya has spent her life in a cell, but every day brings her closer to freedom – and vengeance.
Jazmyne is the Queen's daughter, but unlike her sister before her, she has no intention of dying to strengthen her mother's power.
Sworn enemies, these two witches enter a precarious alliance to take down a mutual threat. But power is intoxicating, revenge is a bloody pursuit, and nothing is certain – except the lengths they will go to win this game.
---
This FairyLoot exclusive edition has an exclusive redesigned cover (below-left), a stencil design on all three edges (below-center), artwork on the reverse of the dust jacket (above) by @eunicify.art, foil embossing on the case, a ribbon bookmark and is signed by the author (below-right).
I have not read this novel yet, but I cannot wait to get started. It is the first novel in a series of the same name, so eventually I need to get a print version of it to have the entire series to read and to display on my bookshelf.
---
I actually have used the tumbler and phone stand since opening the box and still need to make use of the other items. Since Tarot Cards come with each box, I am trying to think about either putting them together in a display frame or to collect them and attempt to use them as an actual Tarot deck. As for the prints, I currently have those stored until I can find a place to put them. I have an ebook copy of the novel, so I also have this novel stored, for now. Eventually I'll read this version, but, right now, I want to preserve it.
---
For those that do not know as much about Fairy Loot, it is a monthly fantasy book subscription box.
---
As I am far behind in my unboxings, below is the theme for the next one set to arrive (October), rather than the next Unboxing month (June). Once I catch-up on these unboxings, then the months will start to line up.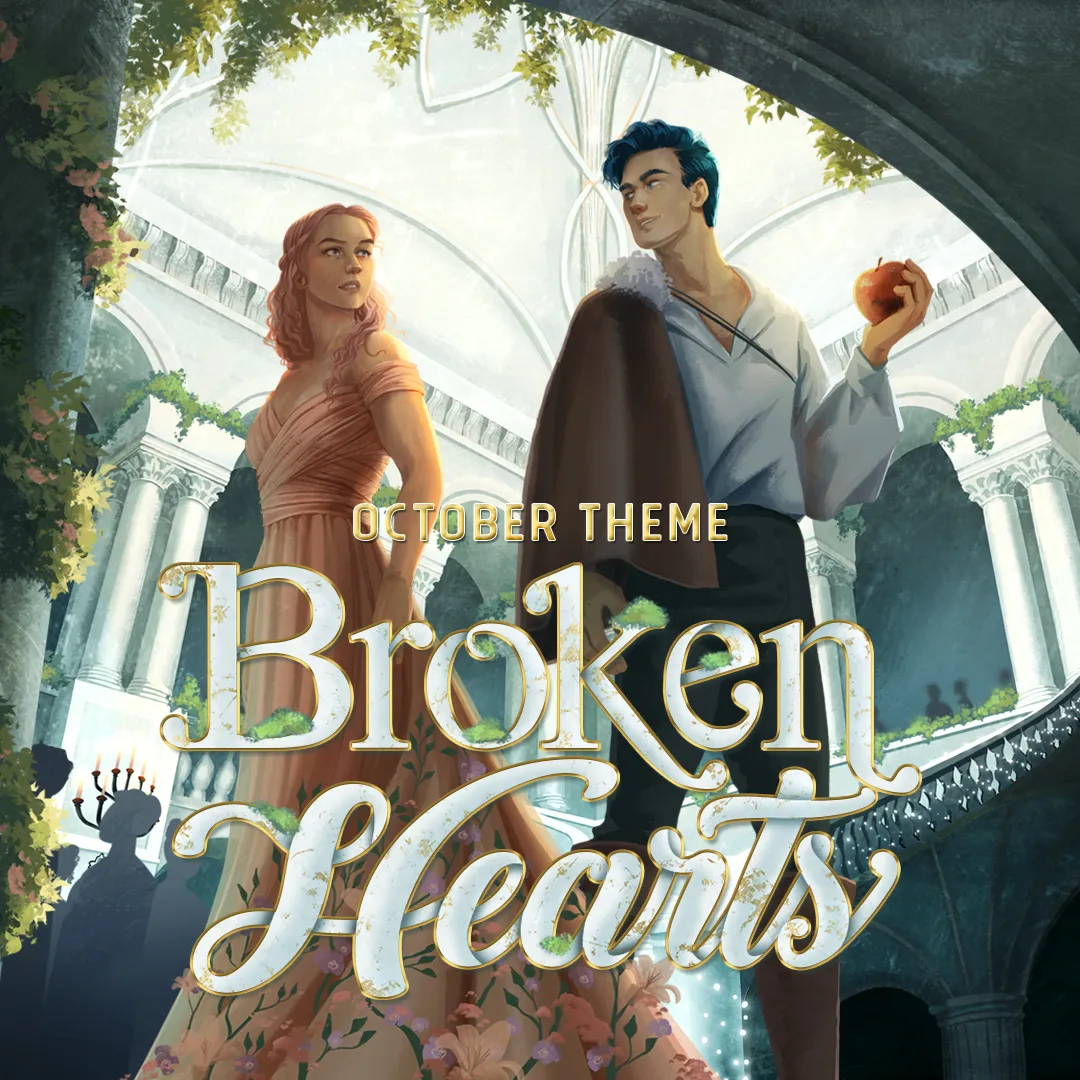 From Fairy Loot:
We are so excited to reveal the October theme for our monthly box and it is… BROKEN HEARTS!

How far would you go for a happily ever after? What would you do if you couldn't get it? This theme is about the broken hearted… and what they would do to get their perfect ending.

In this box you can expect items inspired by Addie LaRue, Kingdom of the Wicked, Lore, We Set The Dark on Fire and the featured book of the month. We are thrilled to reveal that this box will have a BLANKET and will feature our next COLLECTIBLE ITEM! We cannot wait for you to see it!

Our featured book of the month is about love, curses, and the lengths that people will go to for happily ever after. We've gone all out on customisations for the featured book! This FairyLoot exclusive edition will have an EXCLUSIVE COVER, TWO COLOURED STENCIL SPRAYED EDGES, ARTWORK ON THE REVERSE OF THE DUST JACKET by @rosiethorns88, ARTWORK ON THE ENDPAPERS by @aleikats, FOIL EMBOSSING ON THE CASE by @rosiethorns88, EXCLUSIVE BONUS CONTENT and will be SIGNED BY THE AUTHOR.
Spots for new subscriptions are currently CLOSED, but you can sign up to the waiting list here. The best way to get a subscription at the moment is to sign up to the waiting list – we invite people whenever more spots become available.
Gorgeous theme art by official FairyLoot artist @taratjah and text by @blanca.design.