This annual countdown goes from December 1st until Christmas with one share per day. In the original challenge, the "rules" were (1)published in 2021 and (2)five-star read with "Red Hot Reads" titles automatically making the list. I kept the 2021 publish year "rule" as I have a lot of recent releases that were amazing. Since I already do my top novels of the year (5 star and sometimes 4.75 stars), I decided to highlight some of my 4.5 star reads as they are still amazing, but often get passed over in my countdowns. The choices are in a semi-random order with some novels that I enjoyed a little more making it a little higher in the countdown.
---
#Bookvent DAY 11
Escape to the Hummingbird Hotel (The Hummingbird Hotel #1) by Daisy James
Welcome to the Hummingbird Hotel!
When florist-to-the-stars Abbie Coleman catches a glimpse of her boyfriend through the window of Tiffany's, she couldn't be more excited. Keen to share her happiness, she organises a huge surprise party for all their family and friends… except things don't quite work out as she expected, and instead of planning a flower-filled wedding, she finds herself single and fired from a job she loves.
Desperate to escape her heartbreak, she jets off to her aunt's quirky Hummingbird Hotel on the gorgeous island of Corfu. Little did she know that instead of spending her time lounging by the pool, drinking cocktails, and soaking up the sun, she'd be stepping into the role of the island's newest hotelier.
The arrival of unexpected guests sends Abbie into a tailspin of panic, and she's forced to turn to snippy, but charismatic, vineyard owner-turned-chef, Nikos Angelopoulos, for help. Why does the kitchen fill with smoke whenever she makes coffee? Why is there a naked man swimming in the pool? And why do the hotel's toiletries turn their guests' hair pink?
Despite all the chaos, the Hummingbird Hotel works its magic on Abbie, and she finds herself with a decision to make. Will she return home to the drizzly grey skies of London? Or will she take a leap of faith and embrace the new opportunities that little corner of paradise has to offer, and maybe, just maybe, discover a sprinkle of romance along the way?
---
This is the first novel in The Hummingbird Hotel series. The second novel, Summer at the Hummingbird Hotel, is a direct sequel and was also published in 2021. Escape to the Hummingbird Hotel was an excellent story about starting over again as the main character inherits a hotel on the island of Corfu. While in this new location, she reevaluates her past and life back in London before figuring out what she wants to do next. While there is a romance element to the story/series, it is more about her integrating into the community where many interesting characters are introduced. The ending itself is satisfying so a reader can either read this as a standalone or continue to the next novel. I hope to read the sequel in 2022 as I would love to return to the world that the author created in the first story.
---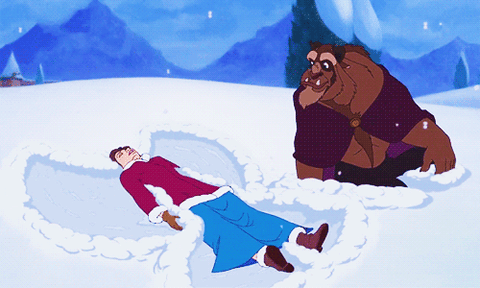 Happy Holidays and Happy Reading!