This annual countdown goes from December 1st until Christmas with one share per day. In the original challenge, the "rules" were (1)published in 2021 and (2)five-star read with "Red Hot Reads" titles automatically making the list. I kept the 2021 publish year "rule" as I have a lot of recent releases that were amazing. Since I already do my top novels of the year (5 star and sometimes 4.75 stars), I decided to highlight some of my 4.5 star reads as they are still amazing, but often get passed over in my countdowns. The choices are in a semi-random order with some novels that I enjoyed a little more making it a little higher in the countdown.
---
#Bookvent DAY 16
Crownless by M.H. Woodscourt
A fugitive storyteller running out of time. A prince hiding from his mother. A kingdom on the brink of collapse. A search for a world of magic.
Convinced his tales are true, storyteller Jinji is determined to find the legendary fae realm of Shinac to save his world from a dread lord trying to cross over—before a fatal illness ends Jinji's life.
Prince Jetekesh is caught between a controlling mother and his affection for his dying father—until he's kidnapped and forced to journey with a delusional storyteller and a motley band of fugitives in search of a myth.
Hunted by the queen, hindered by a malady, and invaded by an enemy empire, Jinji and Jetekesh race across a crumbling kingdom to find the alleged gate between worlds.
But even if Shinac exists, how can a humble storyteller and deposed prince hope to stand against a devastating evil?
---
Standalone fantasies can be hit or miss, so it was a pleasant surprise when this one was a hit. There are a lot of twists and turns in this story as you have the heroes and villains that all have depth and you find yourself invested in all of their stories. Aside from being a well-done standalone, a standout feature in this story was the range of ages for the characters. The main set range from older adults to younger children who all play their own roles which are all necessary for the plot. I enjoyed the world of Nakania that the author created and I hope there are more stories about it in the future.
---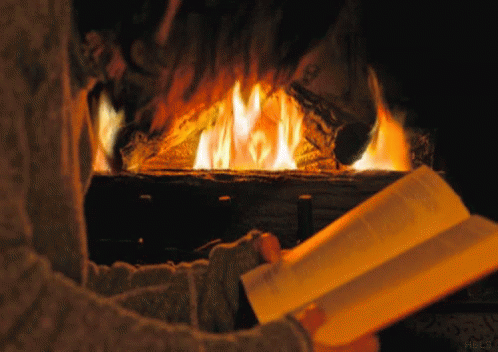 Happy Holidays and Happy Reading!