This annual countdown goes from December 1st until Christmas with one share per day. In the original challenge, the "rules" were (1)published in 2021 and (2)five-star read with "Red Hot Reads" titles automatically making the list. I kept the 2021 publish year "rule" as I have a lot of recent releases that were amazing. Since I already do my top novels of the year (5 star and sometimes 4.75 stars), I decided to highlight some of my 4.5 star reads as they are still amazing, but often get passed over in my countdowns. The choices are in a semi-random order with some novels that I enjoyed a little more making it a little higher in the countdown.
---
#Bookvent DAY 19
The Moria Pearls (Lady Diviner #2) by Rosalie Oaks
A missing necklace, a murder, and an extra helping of plum pie…
The magical Moria Pearls are hidden somewhere in Devon, and Miss Elinor Avely and the tiny vampire Miss Zooth are on the case – but a certain washed-up selkie prince is determined to find the powerful necklace before they do.
Pearls aren't diamonds, curse it, so Elinor's secret gift for divining jewels cannot help this time. And the bossy Lord Beresford would rather she stay out of trouble. His lordship's opinion holds some weight, given that they have been (almost) engaged twice now, and Elinor is hoping for a third attempt of a more lasting duration.
When a selkie's murder disrupts the Devonwide hunt, however, Elinor is backed into a troubling corner. She might be able to find both the Pearls and the killer… but everyone still believes that Miss Zooth is the jewel diviner. Somehow, Elinor and her vampiric chaperone must maintain the façade, extend Elinor's divining gift, and find the Pearls before the murderer does … or risk forfeiting their lives.
Who poisoned the selkie? Where are the pearls? And just why does that plum jam taste so good?
---
This was a fun continuation of the series. While some previous and its sequel also came out in 2021, I still need to read the third novel, The Sapphire Library. In this story, readers catch up with Miss Elinor Avely, a jewel diviner, in Devon. Jaq and Seraphine, the Selkies, Miss Zooth, a vampire, Perry, Elinor's brother, and the Earl of Beresford, Elinor's love interest, were all introduced in the previous installments and each plays a role in this tale. This series is a delight as it has some mystery, romance, and multiple points of humor weaved together all in a historical setting. The fourth novel in the series, The Golden Flute, will be published in 2022, which means I have a little time to catch up with the third before moving on to the fourth.
---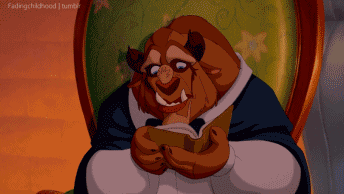 Happy Holidays and Happy Reading!