This annual countdown goes from December 1st until Christmas with one share per day. In the original challenge, the "rules" were (1)published in 2021 and (2)five-star read with "Red Hot Reads" titles automatically making the list. I kept the 2021 publish year "rule" as I have a lot of recent releases that were amazing. Since I already do my top novels of the year (5 star and sometimes 4.75 stars), I decided to highlight some of my 4.5 star reads as they are still amazing, but often get passed over in my countdowns. The choices are in a semi-random order with some novels that I enjoyed a little more making it a little higher in the countdown.
---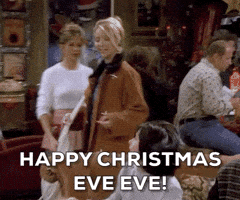 #Bookvent DAY 22
The Cruelest Mercy (The Kinder Poison #2) by Natalie Mae
After surviving the Crossing, Zahru has sworn off adventures. While crown prince Jet navigates the looming threat of war, she's content to simply figure out what the future holds for them. But they're dealt a devastating blow when prince Kasta returns with a shocking claim: he's the true winner of the Crossing and the rightful heir, and he bears the gods' mark as proof. Even more surprising–he's not the only one.
Somehow, Zahru possesses the very same mark, giving her equal right to the throne. The last thing she wants is to rule beside her would-be executioner, but she can't let Orkena fall into his merciless hands. So Zahru, Jet, and their allies must race against the clock to find a way to stop Kasta, because once he's crowned, there's no telling what horrors he'll unleash to win the war.
Zahru will do whatever it takes to keep Kasta from taking the throne…but to stop a villain, is she willing to become one herself? 
---
As this series originally started as a duology, I am thrilled that the author decided to expand it herself (self-published third novel) to make this a trilogy. The ending of this novel is decent, but there is still a lot more that I want to learn about all of the characters. This series stands out to me a lot as it features a love triangle, which is one of my least favorite troupes. In many novels, these triangles take away from my enjoyment of the story. This series managed, for me, to find a balance between the romances and the main story where it was extremely enjoyable overall. It will be a very long wait for the conclusion as it will not be published until the latter half of 2022, but I have faith that the author will write a satisfying ending and bring everything together.
---
Happy Holidays and Happy Reading!