---
I cannot believe that there is only one week left for 2021! For those that celebrate Christmas, I hope it is amazing!
This week I managed to complete eight novels/novellas.
My review copy of An Unexpected Boyfriend for Christmas marks my final novel/novella for my Twenty Books for Christmas Reading Challenge. While one of the main characters was not for me, the story itself was a silly and entertaining romance where a lie spins wildly out of control. While I would have preferred to complete the challenge with solely full-length novels, time was not my friend, so I did a mix of shorter novellas (150 to a little under 300 pages) and full-length novels. The remaining reading challenge novels from this week were all hit and miss for different elements. The two I enjoyed the most were Wrapped Up for Christmas and Christmas Sanctuary. Alaskan Holiday and 25 Days 'Til Christmas were middle-ground where I may read them again. On the other hand, Twelve Days of Christmas and Unwrapping Christmas were not for me.
My final, and only non-holiday-ish, novel was the ARC for The Crossing Gate, which is the first one in the A Waltz of Sin and Fire series. This story was an interesting concept and I would be curious to read more from the author and see what happens next in the series.
Today marks my last #Bookvent novel for my countdown. Since I included novels rated 4.5 out of 5 and only included 24 novels, I may put together some extra posts before beginning my final top novels (4.75 or 5) for 2021. I also need to put together my unboxing for my November FairyLoot box, however, I may wait until I receive my December box as one item was missing and was shipped later.
The pandemic and all of the variants do make celebrating this weekend a little challenging, but I am still have a small gathering with my immediate family. It will be great to catch up with everyone this weekend as most arrived last night. I have a few series/novels that I want to attempt next week, but I may push those back until 2022 depending on how crazy the end of the year becomes.
---
~ My Reviews ~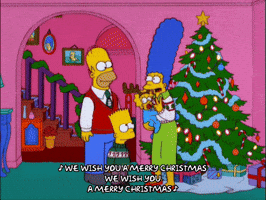 ~ My Other Posts ~
---
Happy Holidays! Thank you for reading my wrap-up!