As I have been going through my top-rated reads of 2021, I decided to also highlight some of my disappointing reads. As it is 2021, I decided to go with 21 reads for this list. Some of them are just because my expectations were set too high, some were just timing/mood issues on my part, and others were just a story and/or author incompatibility for me. All 21 novels received a 2 to 2.75 (I did not have any novels this year rated less than a 2) out of 5. [Please note that these are my opinions as every single novel on this list was rated higher on Goodreads and may be perfect for some readers and they just did not work out for me.]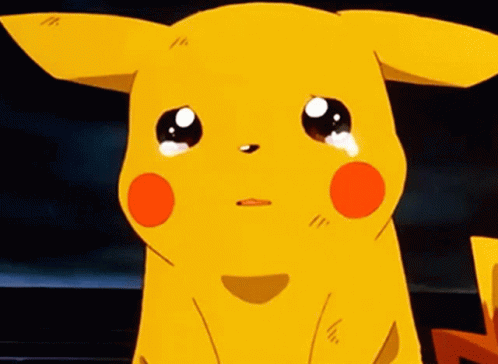 ---
My Best Friend's Wedding – This story involves a character whose ex cheated on her, which I am always on-board with as I love stories where these types of characters find their happy endings. Even though the rest of the story was enjoyable, there was one plot twist that lost me completely and my enjoyment of the story was greatly affected.
Take a Chance on Me – For this story I think I should have paid more attention to the synopsis as I originally requested an ARC just based on the fun cover. A man is in love with his best friend, but ends up matching in an experiment with her sister. This concept did not work out for me in any way, so unfortunately it turned into a disappointing read.
The Layover – The main character of this story did not work for me as she did multiple moments of omitting the truth and then became upset when the other party had no idea what was going on at the time. A few instances of miscommunication would have been more tolerable, but this character seemed to have this as a defining trait and it did not work for me.
Plot Twist – There were many pieces that did not work for me in this story from the lack of growth from some mistakes to the time jumps. It was a great concept, but it just did not work for me.
How to Fail at Flirting – This novel could potentially be a wrong place wrong time read as I loved the concept; however, I had a difficult time connecting to a novel whose concept is based around flirting and the character only tries once before she is successful. The disconnect unfortunately affected my enjoyment of the story.
Twelve Days of Christmas – I absolutely adore Debbie Macomber's writing as I love a lot of her other novels. This one just did not sit right with me based on some of the behaviors of the main character, including a moment where she becomes ecstatic over a huge weight loss after being ill.
The Voyage of Freydis – I loved the concept of a Viking Era novel, but, unfortunately, the pacing of the story did not work for me.
The Rehearsals – The Groundhog Day scenario for a wedding sounded like it would be a very fun read, however, I did not enjoy many parts of this story from the characters to events.
All I Want for Christmas – I enjoyed the winter-y and holiday feel of the story and the concept was great. Unfortunately, the main character, Bailey, was just too unlikable for me and it greatly affected my enjoyment of the story.
The House Swap – While I loved the main characters and story, this novel became a little too muddled for me due to the vast amount of additional subplots. While reading, I noticed some storylines disappear suddenly and others were just underdeveloped as there were not enough pages to address them.
One to Watch – When I first heard about this novel, I was beyond excited to read it as it features an actual plus-size main character (not just labeled "curvy). Unfortunately, it was the delivery in the writing that fell short as there were some inconsistencies when it came to situations with a plus size individual (while some you could not care about as this is fiction, there were were a few others where it would be almost impossible to skip).
You Deserve Each Other – I liked that this was an enemies to lovers with an established couple and this was my first novel by the author. For me, the couple was terrible and extremely toxic for each other to the point that the story just did not work for me.
Twice Shy – This was my second attempt at trying the author's work and it just isn't for me. I love the concepts, but the execution and I just do not align. For me, the ending of this story was very rushed and there were too many instant fixes for some elements.
A Touch of Ruin (Hades & Persephone #2) – As this is the second novel in the Hades and Persephone series, my expectations were on the fence based on my mixed feelings for the first novel. For me, it felt like there was some regression in this story that negated a lot of the events from the first installment.
A Touch of Malice (Hades & Persephone #3) – For the third novel in the Hades and Persephone series, I had hope that the story would return more to the vibe of the first novel. Instead, it seems that the characters further regressed as many items that were "solved" previously were brought up again as "new" obstacles.
Neon Gods (Dark Olympus #1) – Mythology stories always intrigue me, so I was excited that this would be the start of a new series featuring tons of known figures set in a new story. While I fully went into this story expecting a huge amount of steam, I do wish that the characters were developed a little more, especially with their backstories to build-up their character traits.
Alert the Media (Hollywood Hotties #1) – This novel was one that tried to do too much and ended up falling short, for me. Some characters and events were either explored too much or too little that it affected the balance of the story.
Witch Please (Fix-It Witches #1) – I was excited to try out this story as it seemed like a fun twist on the witch meets a non-magical person. For me, the execution fell short as many plot points were build-up over the course of the novel only to be resolved in less than a second.
Twice in a Lifetime – I enjoyed the concept on paper, but I could not relate to the actual concept of vividly remembering someone I met for a moment 20 years ago. While this did not affect my enjoyment of the story, my disconnect came from the main character's

naivety and some storylines that were incomplete.

A Second-Hand Husband – This story involves a second wife meeting the first wife, which sounded like a great read. Unfortunately, I could not connect ot the main couple and root for them to have a lasting marriage.
Unwrapping Christmas – I enjoyed the synopsis and wanted to read this story for a fun holiday read. As the main character does everything for everyone and becomes overwhelmed, it was relatable as everyone does this at some point in their life; however, it lost me on not exploring the reasons why her teenage children and husband did not help more. I think if this explanation was explored more, then I would have connected with the novel a lot more.
---
While these 21 reads may not have been for me, every reader should definitely try them out to see how they work for them. I am in the minority for a lot of these titles where my ratings are vastly lower than their average scores on places like Goodreads. For some of them, I know some readers who have similar opinions and for others there are some where we are extreme opposites. Although I may not re-read a few of these as I do not enjoy big pieces of the story, I may give a few of the others a try to see if the smaller elements affect me differently.
HAPPY READING AND (ALMOST) NEW YEAR!