As I included novels rated 4.5 out of 5 for my #Bookvent countdown, I decided to create a series from now until the end of the year that will include my 4.75 rated reads (14 novels) and my 5.00 rated reads (4 novels). For the 4.75 novels, there is no particular order to their appearance on the list.
---
The Witch Collector (Witch Walker #1) by Charissa Weaks
The Theft of Sunlight (Dauntless Path #2) by Intisar Khanani
Legend of the Lakes (The Once and Future Queen #3) by Clara O'Connor
Raina Bloodgood has one desire: kill the Frost King and the Witch Collector who stole her sister. On Collecting Day, she means to exact murderous revenge, but a more sinister threat sets fire to her world. Rising from the ashes is the Collector, Alexus Thibault, the man she vowed to slay and the only person who can help save her sister.

Thrust into an age-old story of ice, fire, and ancient gods, Raina must abandon vengeance and aid the Witch Collector in saving the Frost King or let their empire—and her sister—fall into enemy hands. But the lines between good and evil blur, and Raina has more to lose than she imagined. What is she to do when the Witch Collector is no longer the villain who stole her sister, but the hero who's stealing her heart?
They do not believe this evil is real. They may not care. But I do. Children have been disappearing form Menalya for longer than Amraeya ni Ansarim can remember. Snatched from the streets, never to be seen again – or returned with unspeakable trauma.

When her friend's sister is snatched, Rae knows she can't look away any longer – even if that means seeking answers from the royal court, where her country upbringing and clubfoot will only invite ridicule. Yet the court holds its share of surprises. There she discovers an ally in the foreign princess, who recruits her as an attendant. Armed with the princess's support, Rae seeks answers in the dark city streets, finding unexpected help in a rough-around-the-edges street thief with secrets of his own. But treachery runs deep, and the more Rae uncovers, the more she endangers herself, and even the kingdom itself.
I thought to die that night in the solitude where they would never find me…

Cassandra stands silent upon a ravaged battlefield, watching as the druids prepare the dead for the pyres, embers drifting up into the still winter darkness. She can barely breathe through the agony of her grief, but she cannot waste another second on tears.

Because Londinium, the Caesar, the empire… all of it is still out there. The empire whose code she had followed, whose prince she had promised to marry, whose schemes she had been swept up in since birth.

They tried to use her magic against her. To silence her.

So she will use her magic against them. To silence them. Forever.
---
Float Plan by Trish Doller
Heart of a Witch by Rebecca Garcia
A love that spans from the jungles of Central America to the hidden caves of Romeo, New York…

Infamous treasure hunter Emma Castleton desperately wants to find the Lost Treasure of Romeo. Emma's been labeled a fraud and she's determined to fix her reputation.

She's also been promised that when she finds Romeo's Lost Treasure, she'll finally find her soul mate. But Emma knows that's a lie. Her true love died ten years ago on a devastating treasure hunt in Central America.

Former street kid Andrew Santiago loved Emma with all his heart. That is, until she shattered his life, betrayed his trust, and left him for dead. Now Andrew's back, wealthy and powerful, and determined to take his revenge on the woman who broke his heart.

But as Andrew and Emma hunt for Romeo's Lost Treasure they uncover secrets of the past, buried artifacts, and ever-present danger. Soon, they're confronted with a choice, what is the greater treasure – true love or revenge?
I'd never particularly liked humans, but I'd never wanted to kill one. Until now.

Hidden in a kingdom that hates witches, I'm forced to hide what I am. With my sister working in a secret dark magic club, and our family's shop gaining unwanted attention, things couldn't be worse when the notorious witch hunter, Damian Shaw, comes to town.

When my sister shows up dead, and my family's name is called into question, we're forced to adopt new aliases and leave the home we cherished. As I watch my life fall apart, I vow to destroy the hunter responsible, but his punishment would not be swift. Death was too easy

Redforest is a quaint town, with a church, pretty shops, and like any good town, a dark past. When my family and I move in, I set my sights on the Shaw family, quickly learning everything I can about them. Damian's son, Elijah, is the hunter's greatest pride. His heir. His confidante. The only family he trusts.

I come up with a plan. I am going to shatter every good thing in Damian's life, ending with his son. My goal: make Elijah Shaw fall in love with me, twist him into the very thing his father hates, then kill him.

With my heart challenged, the attraction growing, I find myself trapped in a deadly game. In a twist of fate, Elijah might just end up being the death of me.
---
That wraps up my second five novels of this four-part series. You can click here to see part 1, which includes my first set of five novels. These five novels also received a 4.75 rating when I initially read and reviewed them. Similar to part 1, there is no particular order to their placement for either the part they are in or their placement within the post.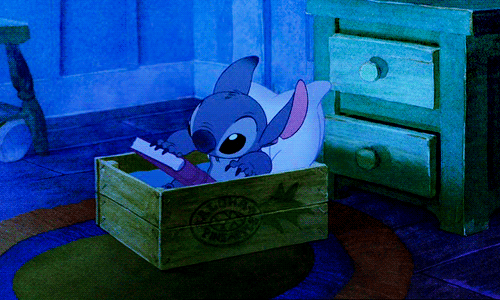 Happy Holidays and Happy Reading!