As I included novels rated 4.5 out of 5 for my #Bookvent countdown, I decided to create a series from now until the end of the year that will include my 4.75 rated reads (14 novels) and my 5.00 rated reads (4 novels). For the 4.75 novels, there is no particular order to their appearance on the list.
---
The Charm Offensive by Alison Cochrun
A Dragonbird in the Fern by Intisar Khanani
Dev Deshpande has always believed in fairy tales. So it's no wonder then that he's spent his career crafting them on the long-running reality dating show Ever After. As the most successful producer in the franchise's history, Dev always scripts the perfect love story for his contestants, even as his own love life crashes and burns. But then the show casts disgraced tech wunderkind Charlie Winshaw as its star.

Charlie is far from the romantic Prince Charming Ever After expects. He doesn't believe in true love, and only agreed to the show as a last-ditch effort to rehabilitate his image. In front of the cameras, he's a stiff, anxious mess with no idea how to date twenty women on national television. Behind the scenes, he's cold, awkward, and emotionally closed-off.

As Dev fights to get Charlie to open up to the contestants on a whirlwind, worldwide tour, they begin to open up to each other, and Charlie realizes he has better chemistry with Dev than with any of his female co-stars. But even reality TV has a script, and in order to find to happily ever after, they'll have to reconsider whose love story gets told.
When an assassin kills Princess Jiara's older sister Scilla, her vengeful ghost is doomed to walk their city of glittering canals, tormenting loved ones until the murderer is brought to justice. While the entire kingdom mourns, Scilla's betrothed arrives and requests that seventeen-year-old Jiara take her sister's place as his bride to confirm the alliance between their countries.

Marrying the young king intended for her sister and traveling to his distant home is distressing enough, but with dyslexia and years of scholarly struggles, Jiara abandoned any hope of learning other languages long ago. She's terrified of life in a foreign land where she'll be unable to communicate.

Then Jiara discovers evidence that her sister's assassin comes from the king's own country. If she marries the king, Jiara can hunt the murderer and release her family from Scilla's ghost, whose thirst for blood mounts every day. To save her family, Jiara must find her sister's killer . . . before he murders her too.
---
Once Upon a Broken Heart (OUBH #1) by Stephanie Garber
Spellbound by Rebecca Garcia
For as long as she can remember, Evangeline Fox has believed in true love and happy endings…until she learns that the love of her life will marry another.

Desperate to stop the wedding and to heal her wounded heart, Evangeline strikes a deal with the charismatic, but wicked, Prince of Hearts. In exchange for his help, he asks for three kisses, to be given at the time and place of his choosing.

But after Evangeline's first promised kiss, she learns that bargaining with an immortal is a dangerous game – and that the Prince of Hearts wants far more from her than she'd pledged. He has plans for Evangeline, plans that will either end in the greatest happily ever after, or the most exquisite tragedy….
Grieving being torn from her beloved sister, who remained behind in the human kingdom, Elle makes it her life purpose to become a keeper in her cursekeeper coven

But this calling won't be an easy one.

The magic possessed by her small coven of four casts them as outsiders throughout the kingdom. Yet when witches are found murdered in the woods, the cursekeepers quickly become the town's only hope. Many believe the murders are the work of a god. An old one returned in search of vengeance. Elle, on the other hand, suspects Viktor, the new warlock to town, is somehow linked to the violent deaths. However, his agenda doesn't stop there.

Infiltrating her coven. Charming everyone around him. Threatening her plans to become a keeper. This rivalry quickly becomes personal.

When the truth behind the murders surfaces, Elle finds herself thrust into a dangerous new world, trapped between twisted hearts and terrifying beings. With the victims piling up, she must decide who to trust and who to protect before it's too late.
---
This third part wraps up all of my top 4.75 reads for 2021. (You can click here to see part one and here for part two). My final post for this four-part series will be my top reads that all received 5.00. For the three parts, the novels were chosen randomly and are not ordered based on their post or their order within each post.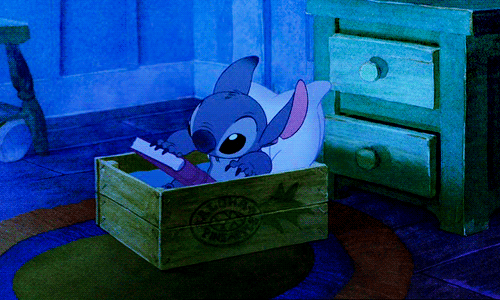 Happy Holidays/New Year and Happy Reading!