---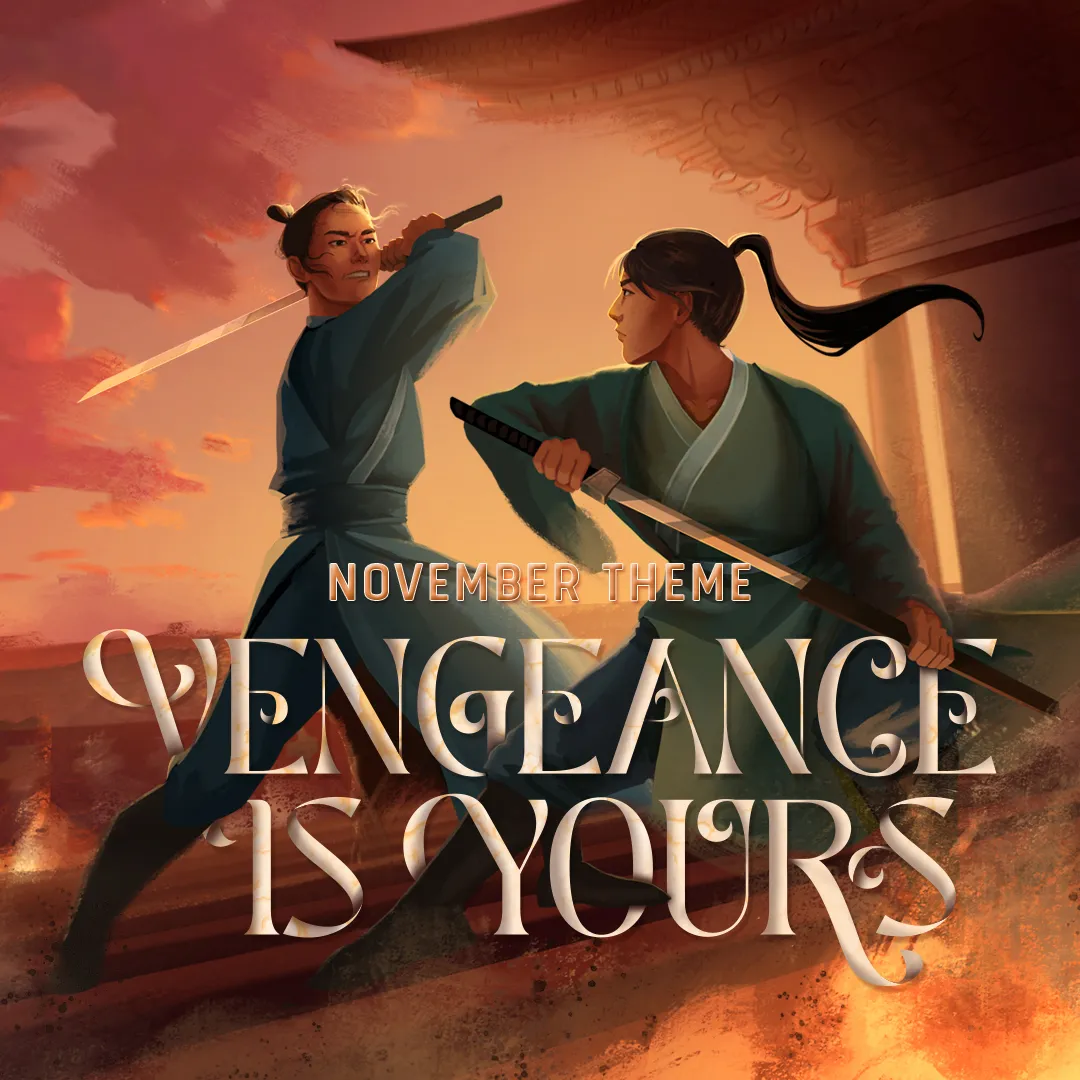 FROM FAIRYLOOT:

We are so excited to reveal the November theme for our monthly box and it is… VENGEANCE IS YOURS!

An eye for an eye will leave the whole world blind . . . but sometimes the best revenge is getting even. This theme is all about the sweetness of revenge and characters who will get it by blade, or by wit.

In this box you can expect items inspired by Vicious, From Blood and Ash, The Poppy War, Rage of Dragons and our featured book of the month. We are thrilled to reveal that this box will include a TRAVEL MUG!

Our featured book of the month is inspired by Chinese mythology, and two people who discover their intertwined destinies. It is filled with revenge, rich magic and an epic slow-burn romance! This FairyLoot exclusive edition will have an EXCLUSIVE COVER, STENCIL SPRAYED EDGES, ARTWORK ON THE REVERSE OF THE DUST JACKET by @jhocaaa, FOIL ON THE HARDCOVER by @jhocaaa and will be SIGNED BY THE AUTHOR.

Spots for new subscriptions are currently CLOSED, but you can sign up to the waiting list here. The best way to get a subscription at the moment is to sign up to the waiting list – we invite people whenever more spots become available.

Gorgeous theme art by official FairyLoot artist @taratjah and text by @blanca.design 💜
---
---
Tarot Cards of the Month: Seven & Eight of Pentacles
---
The Seven and Eight of Pentacles feature Malik and Karina from A Song of Wraiths and Ruin by Roseanne A. Brown and designed by @lgions.
---
This month's book-themed items:
---
Bamboo Travel Mug inspired by Jade Fire Gold by June C.L. Tan and designed by @blanca.design.
Microfiber Cloth inspired by Vicious by V.E. Schwab and designed by @stellbookishart.
Foiled Washi Tape inspired by The Rage of Dragons by Evan Winter and designed by @blanca.design.
Enamel Pin portrays Rin from The Poppy War by R.F. Kuang and was designed by @sallteas.
Book Review Notebook inspired by the Blood and Ash series by Jennifer L. Armentrout and designed by @chattynora.
The inside of the notebook features a placeholder ribbon, an outer elastic to keep the notebook securely closed, and multiple pages for tracking reviews.
---
Book of the Month: June Fire Gold by June C.L. Tan
In an empire on the brink of war…
Ahn is no one, with no past and no family.
Altan is a lost heir, his future stolen away as a child.
When they meet, Altan sees in Ahn a path to reclaiming the throne. Ahn sees a way to finally unlock her past and understand her arcane magical abilities.
But they may have to pay a far deadlier price than either could have imagined.
---
This FairyLoot edition comes with an exclusive cover (above), sprayed & stenciled edges (below-center), artwork on the reverse of the dust jacket by @jhocaaa (above), foil embossing on the front by @jhocaaa (below-left), bonus content in the back of the book, and is signed by the author (below-right).
---
I have only read the first novel in the Blood and Ash series, but I read the entire Poppy War series. The other novels/series are all on my TBR and I hope to get to them, at least, in 2022.
---
For those that do not know as much about Fairy Loot, it is a monthly fantasy book subscription box.
---
NEXT MONTH"S THEME (DECEMBER) –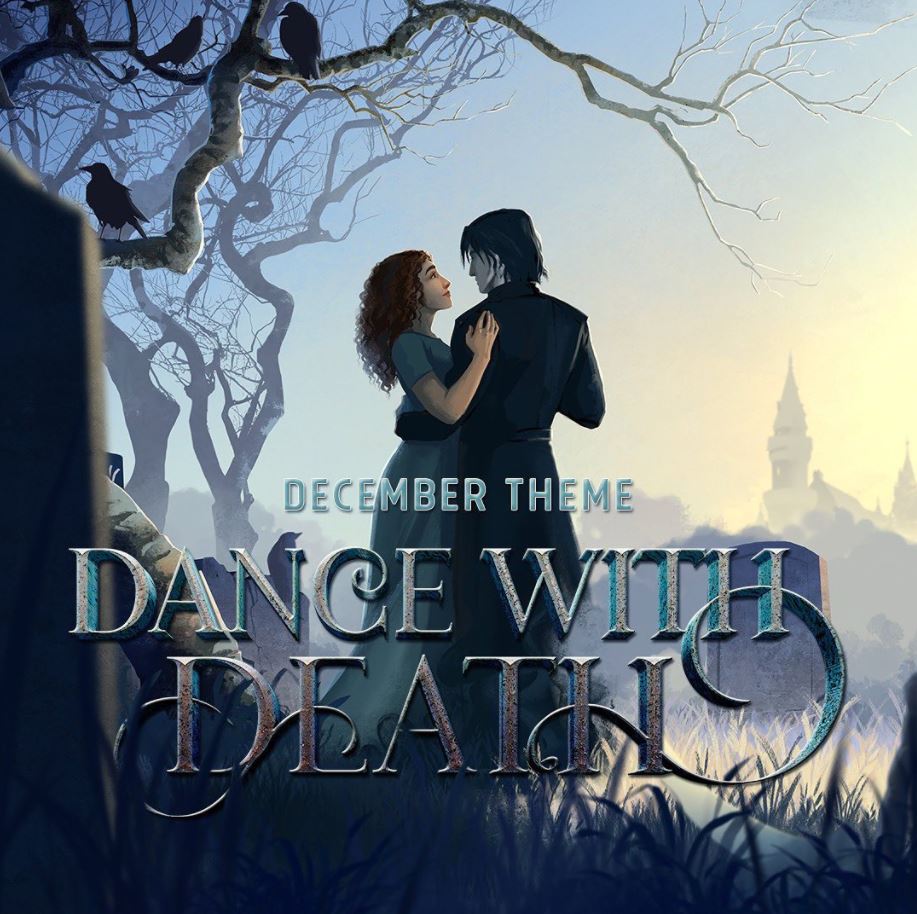 FROM FAIRYLOOT:

We are so excited to reveal the December theme for our monthly box and it is… DANCE WITH DEATH!

We think we can all agree that most main characters in YA fantasy dance with death at some point in their journey but some even cross into the afterlife… and return. This box is dedicated to the most daring characters that risk it all regardless of what is at stake.

You can expect items inspired by Once Upon A Broken Heart, We Hunt The Flame, These Violent Delights, another NEW collectible item inspired by Hades & Persephone and a SECOND BOOK! The second book in this box is a newly released paperback about vampires and it will come with an exclusive cover and a digital signature.

Our featured book of the month is a thrilling and unforgettable mystery fantasy with ghosts, romance and so many fantastic characters to root for! This FairyLoot exclusive edition will have an EXCLUSIVE COVER, SPRAYED EDGES, ARTWORK ON THE REVERSE OF THE DUST JACKET by @emiliesnaith_art, FOIL EMBOSSING ON THE HARDCOVER by @emiliesnaith_art and will come with a SIGNED BOOKPLATE.

Spots for new subscriptions are currently CLOSED, but you can sign up to the waiting list here. The best way to get a subscription at the moment is to sign up to the waiting list – we invite people whenever more spots become available.

Gorgeous theme art by official FairyLoot artist @taratjah and text by @blanca.design 🖤
---
Until the next unboxing!