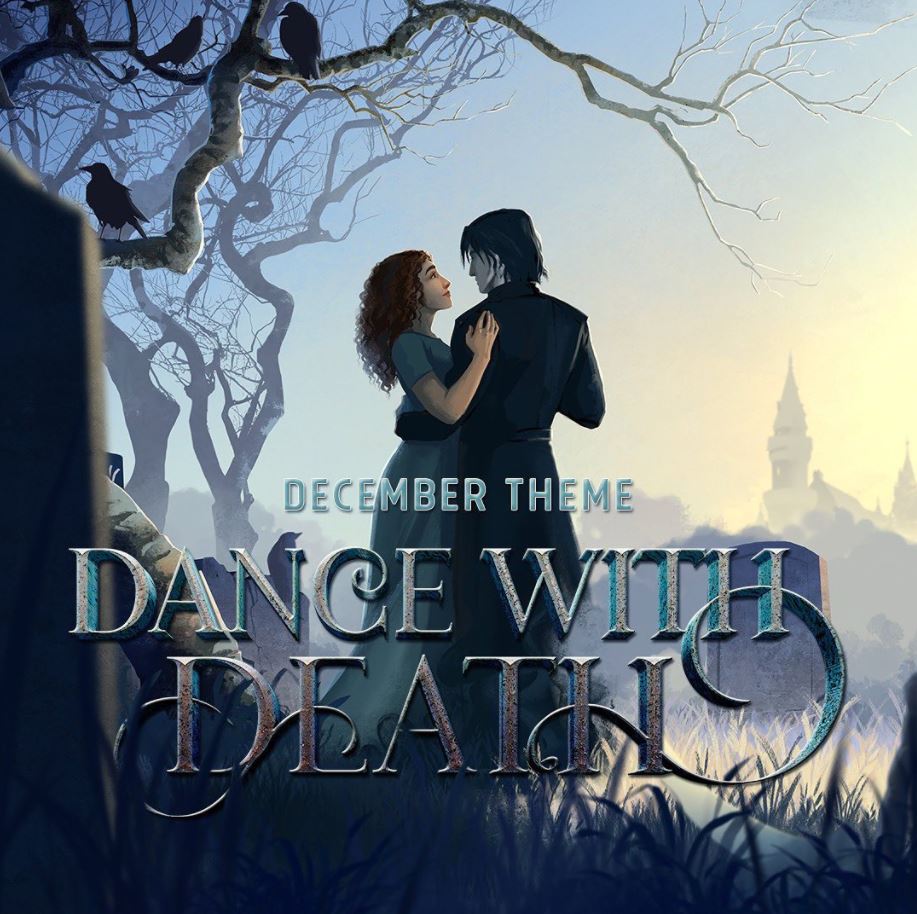 FROM FAIRYLOOT:

We are so excited to reveal the December theme for our monthly box and it is… DANCE WITH DEATH!

We think we can all agree that most main characters in YA fantasy dance with death at some point in their journey but some even cross into the afterlife… and return. This box is dedicated to the most daring characters that risk it all regardless of what is at stake.

You can expect items inspired by Once Upon A Broken Heart, We Hunt The Flame, These Violent Delights, another NEW collectible item inspired by Hades & Persephone and a SECOND BOOK! The second book in this box is a newly released paperback about vampires and it will come with an exclusive cover and a digital signature.

Our featured book of the month is a thrilling and unforgettable mystery fantasy with ghosts, romance and so many fantastic characters to root for! This FairyLoot exclusive edition will have an EXCLUSIVE COVER, SPRAYED EDGES, ARTWORK ON THE REVERSE OF THE DUST JACKET by @emiliesnaith_art, FOIL EMBOSSING ON THE HARDCOVER by @emiliesnaith_art and will come with a SIGNED BOOKPLATE.

Spots for new subscriptions are currently CLOSED, but you can sign up to the waiting list here. The best way to get a subscription at the moment is to sign up to the waiting list – we invite people whenever more spots become available.

Gorgeous theme art by official FairyLoot artist @taratjah and text by @blanca.design 🖤
---
---
---
Tarot Cards of the Month: Nine & Ten of Pentacles
---
The Nine and Ten of Pentacles feature Eo and Victra from the Red Rising series by Pierce Brown and illustrated by @lizzart_zardonicz.
---
This month's book-themed items:
---
Book Sleeve inspired by These Violent Delights by Chloe Gong designed by @celestialfang.
Paperback edition of The Coldest Touch by Isabel Sterling that features an exclusive cover and is digitally signed.
Collectible Mythology Bookmarks featuring Hades & Persephone by @gracezhuart.
Iron-On Patch featuring Nasir's tattoo from We Hunt the Flame by Hafsah Faizal was designed by the author.
---
Book of the Month: Year of the Reaper by Makiia Lucier
The past never forgets…
Before an ambush by enemy soldiers, Lord Cassia was an engineer's apprentice on a mission entrusted by the king. But when plague sweeps over the land, leaving countless dead and devastating the kingdom, even Cas' title cannot save him from a rotting prison cell and a merciless sickness.
Three years later, Cas wants only to return to his home in the mountains and forget past horrors. But home is not what he remembers. His castle has become a refuge for the royal court. And they have brought their enemies with them.
When an assassin targets those closest to the queen, Cas is drawn into a search for a killer… one that leads him to form an unexpected bond with a brilliant young historian named Lena. Cas and Lena soon realize that who is behind the attacks is far less important than why. They must look to the past, following the trail of a terrible secret—one that could threaten the kingdom's newfound peace and plunge it back into war.
---
This FairyLoot edition comes with an exclusive cover (above), sprayed & stenciled edges (below-center), artwork on the reverse of the dust jacket by @alicemariapower (above), foil embossing on the front by @talia.nobel (below-left), bonus content in the back of the book, and is signed by the author (below-right).
---
I have only read These Violent Delights and Once Upon a Broken Heart (I've also read tons of material for Hades and Persephone). I still need to read the other novels/series from this list, including the featured novel, Year of the Reaper.
---
For those that do not know as much about Fairy Loot, it is a monthly fantasy book subscription box.
---
NEXT MONTH"S THEME (JANUARY) –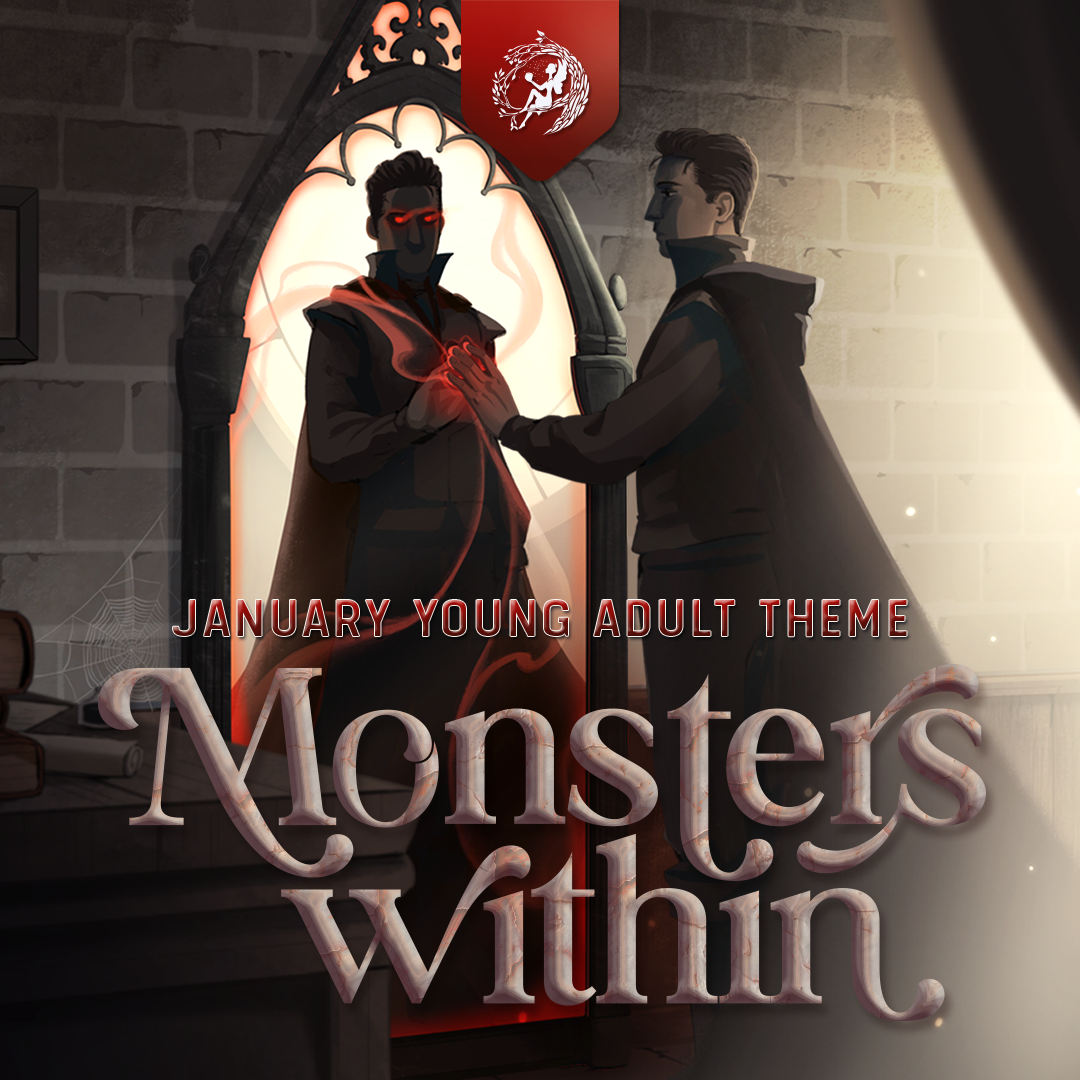 FROM FAIRYLOOT:

We are so excited to reveal the January theme for our monthly Young Adult box and it is… MONSTERS WITHIN!

Monsters are real and they live inside us… but whether you keep that monster locked within or whether you unleash it is entirely up to you. This box is all about characters that have a dark side hidden beneath the surface and what happens when they let it loose.

You can expect items inspired by The Last Hours, These Hollow Vows, Scythe, This Savage Song and our featured book of the month. This box will feature our next collectible trinket dish, as well as so many other beautiful goodies!

Our featured book of the month is a YA contemporary fantasy set in London filled with monsters with hidden powers, monster families with cruel legacies, magical underworlds and swoon-worthy romance! This FairyLoot exclusive edition will have an EXCLUSIVE COVER, TWO COLOURED STENCIL SPRAYED EDGES, ARTWORK ON THE ENDPAPERS by @arz28, FOIL EMBOSSING ON THE HARDCOVER by @arz28, is SIGNED BY THE AUTHOR and as usual will come with a letter from the author.

Spots for new subscriptions are currently CLOSED, but you can sign up to the waiting list here. The best way to get a subscription at the moment is to sign up to the waiting list – we invite people whenever more spots become available.

Gorgeous theme art by official FairyLoot artist @taratjah and text by @blanca.design 🖤
---
Until the next unboxing!