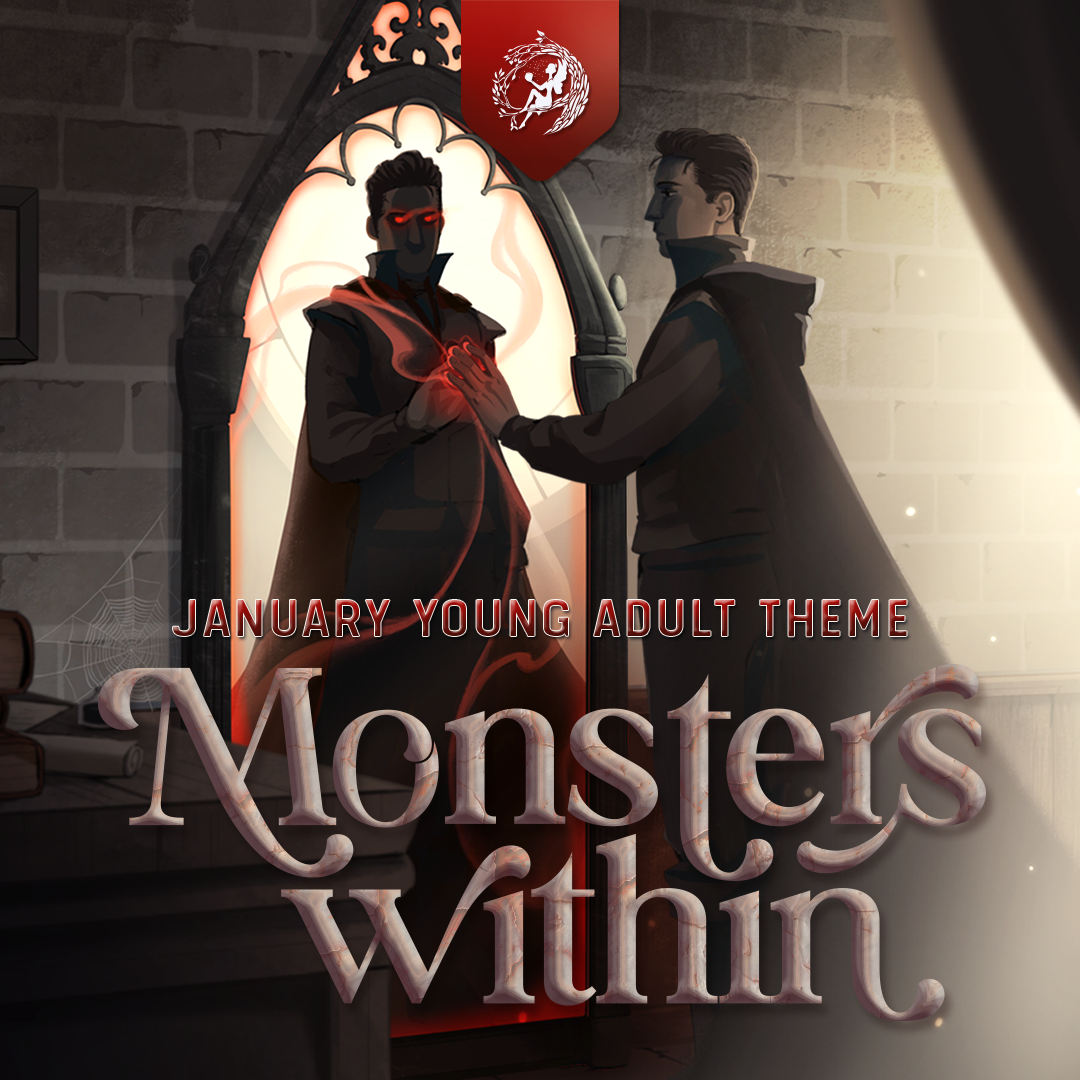 FROM FAIRYLOOT:

We are so excited to reveal the January theme for our monthly Young Adult box and it is… MONSTERS WITHIN!

Monsters are real and they live inside us… but whether you keep that monster locked within or whether you unleash it is entirely up to you. This box is all about characters that have a dark side hidden beneath the surface and what happens when they let it loose.

You can expect items inspired by The Last Hours, These Hollow Vows, Scythe, This Savage Song and our featured book of the month. This box will feature our next collectible trinket dish, as well as so many other beautiful goodies!

Our featured book of the month is a YA contemporary fantasy set in London filled with monsters with hidden powers, monster families with cruel legacies, magical underworlds and swoon-worthy romance! This FairyLoot exclusive edition will have an EXCLUSIVE COVER, TWO COLOURED STENCIL SPRAYED EDGES, ARTWORK ON THE ENDPAPERS by @arz28, FOIL EMBOSSING ON THE HARDCOVER by @arz28, is SIGNED BY THE AUTHOR and as usual will come with a letter from the author.

Spots for new subscriptions are currently CLOSED, but you can sign up to the waiting list here. The best way to get a subscription at the moment is to sign up to the waiting list – we invite people whenever more spots become available.

Gorgeous theme art by official FairyLoot artist @taratjah and text by @blanca.design 🖤
---
---
---
Tarot Cards of the Month: Page & Knight of Pentacles
---
The Page & Knight of Pentacles feature Cassius and Sevro from the Red Rising series by Pierce Brown and are illustrated by @lizzart_zardonicz.
---
This month's book-themed items:
---
These Hollow Vows Tea Towel was designed by @stellabookishart from These Hollow Vows by Lexi Ryan.
James Herondale Trinket Dish was designed by The Last Hour series by Cassandra Clare.
Scythe Enamel Pin was designed by @azura.arts from the Scythe series by Neal Shusterman.
Aaron Metal Bookmark was designed by @arz28 from Only a Monster by Vanessa Len.
---
Book of the Month: Only a Monster (Monster #1) by Vanessa Len
With the sweeping romance of Passenger and the dark fantasy edge of This Savage Song, this standout YA contemporary fantasy debut from Vanessa Len, is the first in a planned trilogy.
It should have been the perfect summer. Sent to stay with her late mother's eccentric family in London, sixteen-year-old Joan is determined to enjoy herself. She loves her nerdy job at the historic Holland House, and when her super cute co-worker Nick asks her on a date, it feels like everything is falling into place.
But she soon learns the truth. Her family aren't just eccentric: they're monsters, with terrifying, hidden powers. And Nick isn't just a cute boy: he's a legendary monster slayer, who will do anything to bring them down.
As she battles Nick, Joan is forced to work with the beautiful and ruthless Aaron Oliver, heir to a monster family that hates her own. She'll have to embrace her own monstrousness if she is to save herself, and her family. Because in this story . . .
. . . she is not the hero. 
---
This FairyLoot exclusive edition has an exclusive cover (above), two colour stencil sprayed edges (below-center), artwork on the endpapers by @arz28 (above), foil embossing on the hardcover also by @arz28 (below-left), and is signed by the author. Also included is an author letter on one side and the other side includes a character print by @jessdraw.s (below-right).
---
For this box, I have only read These Hollow Vows and still need to complete the other novels. I have the trinket dish already in use for some of my smaller bracelets and now need to find spaces for everything else.
---
For those that do not know as much about Fairy Loot, it is a monthly fantasy book subscription box.
---
NEXT MONTH"S THEME (FEBRUARY) –
FROM FAIRYLOOT:

We are so excited to reveal the February theme for our monthly Young Adult box and it is… TO THE MOON AND BACK!

🌙 The moon shadows all but the brightest stars, and we all know of characters who will light the darkness for the ones they love. This box is dedicated to enchanting celestial worlds and our favourite lush romances.

🌙 You can expect items inspired by Crescent City, The Starless Sea, Wicked Fox, our featured book of the month and there will also be a fandom neutral item! We are thrilled to reveal that this box will have a stunning set of metal bookends and that one of the artists that we have collaborated with is @rosiethorns88.

🌙 Our featured book of the month is a romantic and sweeping epic fantasy inspired by the legend of Chang'e from Chinese mythology! This FairyLoot exclusive edition will have an EXCLUSIVE COVER, DIGITALLY SPRAYED EDGES, ARTWORK ON THE ENDPAPERS by @gracezhuart, FOIL EMBOSSING ON THE HARDCOVER by @gracezhuart, is SIGNED BY THE AUTHOR and as usual will come with a letter from the author. This is one of the most stunning editions we've ever created, and we cannot wait for you to see it!

🌙 Please note, the featured book can be categorised as an Adult book, however, we think it falls into an Adult/YA crossover category and we consider it to be YA Crossover Friendly. If you would like to know more about this, please contact us.

🌙 Spots for new subscriptions are currently CLOSED, but you can sign up to the waiting list here. The best way to get a subscription at the moment is to sign up to the waiting list – we invite people whenever more spots become available.

🌙 Gorgeous theme art by official FairyLoot artist @taratjah and text by @blanca.design.
---
Until the next unboxing!