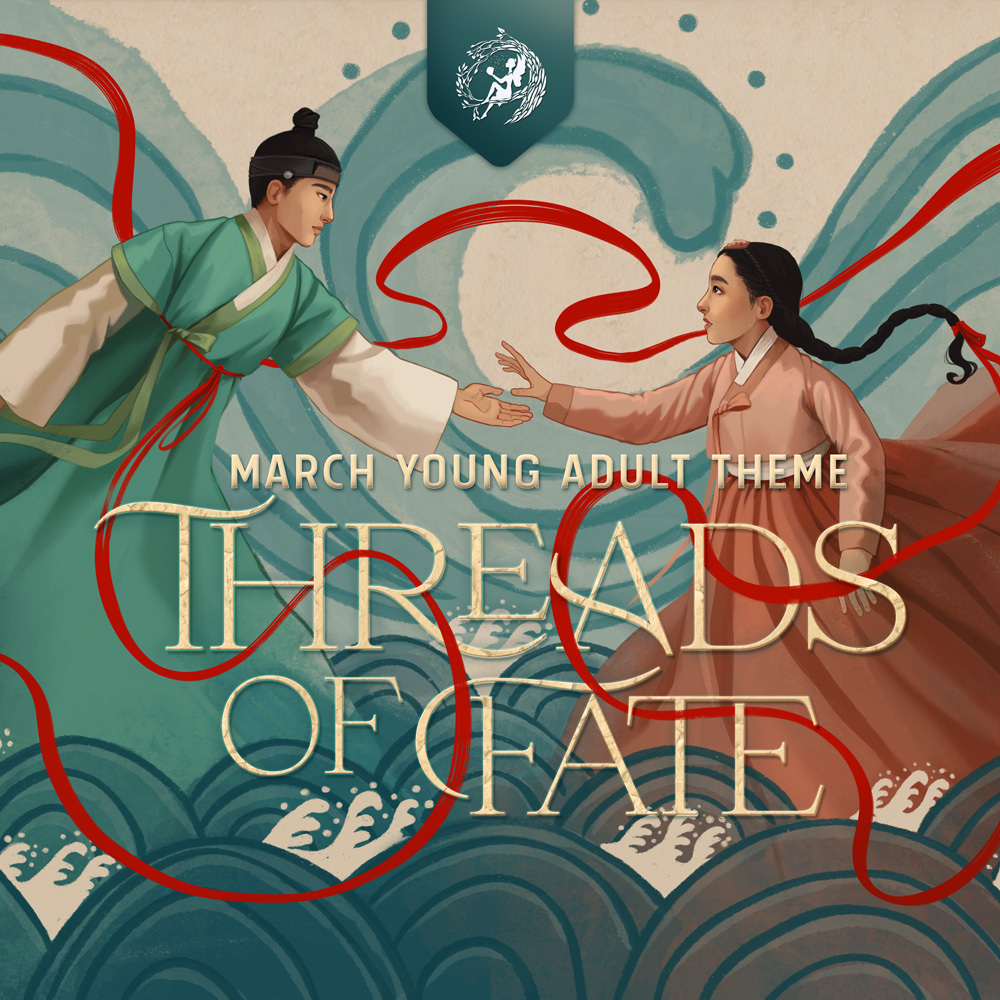 FROM FAIRYLOOT:

We are so excited to reveal the March theme for our Young Adult monthly box and it is… THREADS OF FATE!

If your life was predestined, how far would you go to change it? This box is dedicated to characters who fight against destiny and take control of their own fate.

You can expect items inspired by Circe, The Raven Boys, Raybearer and our featured book of the month. We are thrilled to reveal that there will be a deck of foiled playing cards inspired by Six Crimson Cranes, Daughter of the Moon Goddess, Jade Fire Gold and Only A Monster with artwork by @naiivu.

Our featured book of the month is a retelling of the classic Korean folktale of Shim Cheong! We absolutely loved this enchanting and lyrical story and we think you will too. This FairyLoot exclusive edition will have an EXCLUSIVE COVER, TWO COLOURED STENCIL SPRAYED EDGES, ARTWORK ON THE ENDPAPERS by @naiivu, FOIL EMBOSSING ON THE HARDCOVER by @naiivu, is SIGNED BY THE AUTHOR and as usual will come with a letter from the author. We can't wait for you to see this stunning edition!

Spots for new subscriptions are currently CLOSED, but you can sign up to the waiting list. The best way to get a subscription at the moment is to sign up to the waiting list – we invite people whenever more spots become available.

Gorgeous theme art by official FairyLoot artist @taratjah and text by @blanca.design
---
---
---
Tarot Cards of the Month: The Fool & The Magician
---
The Fool & The Magician feature Xingyin and Wenzhi from Daughter of the Moon Goddess by Sue Lynn Tan and are illustrated by @arz28.
---
This month's book-themed items:
---
Threads of Fate Tea Tin was designed by @Chattynora and inspired by The Girl Who Fell Beneath the Sea by Axie Oh.
Threads of Fate Playing Cards was designed @Naivu and inspired by Six Crimson Cranes, Jade Gold FIre, Only a Monster, & Daughter of the Moon Goddess.
Circe Woodmark inspired by Circe by Madeline Miller and is designed by @Avendellart.
Raven Cycle Sticker Sheet was designed by @Vvivaa from The Raven Cycle by Maggie Stiefvater.
---
Book of the Month: The Girl Who Fell Beneath the Sea by Axie Oh
Deadly storms have ravaged Mina's homeland for generations. Floods sweep away entire villages, while bloody wars are waged over the few remaining resources. Her people believe the Sea God, once their protector, now curses them with death and despair. In an attempt to appease him, each year a beautiful maiden is thrown into the sea to serve as the Sea God's bride, in the hopes that one day the "true bride" will be chosen and end the suffering.
Many believe that Shim Cheong, the most beautiful girl in the village—and the beloved of Mina's older brother Joon—may be the legendary true bride. But on the night Cheong is to be sacrificed, Joon follows Cheong out to sea, even knowing that to interfere is a death sentence. To save her brother, Mina throws herself into the water in Cheong's stead.
Swept away to the Spirit Realm, a magical city of lesser gods and mythical beasts, Mina seeks out the Sea God, only to find him caught in an enchanted sleep. With the help of a mysterious young man named Shin—as well as a motley crew of demons, gods and spirits—Mina sets out to wake the Sea God and bring an end to the killer storms once and for all.
But she doesn't have much time: A human cannot live long in the land of the spirits. And there are those who would do anything to keep the Sea God from waking…
---
This FairyLoot exclusive edition has an exclusive cover (above), digitally sprayed edges (below-center), artwork on the endpapers by @naiivu (above), foil embossing on the hardcover also by @naiivu (below-left), and is signed by the author. Also included is an author letter on one side and the other side includes a character print by @naiivu (below-right).
---
For this box, I have read Raybearer, Circe, Six Crimson Cranes, Jade Gold Fire, and Daughter of the Moon Goddess. I still have many novels, including the featured story, to read soon.
---
For those that do not know as much about Fairy Loot, it is a monthly fantasy book subscription box.
---
NEXT MONTH"S THEME (APRIL) –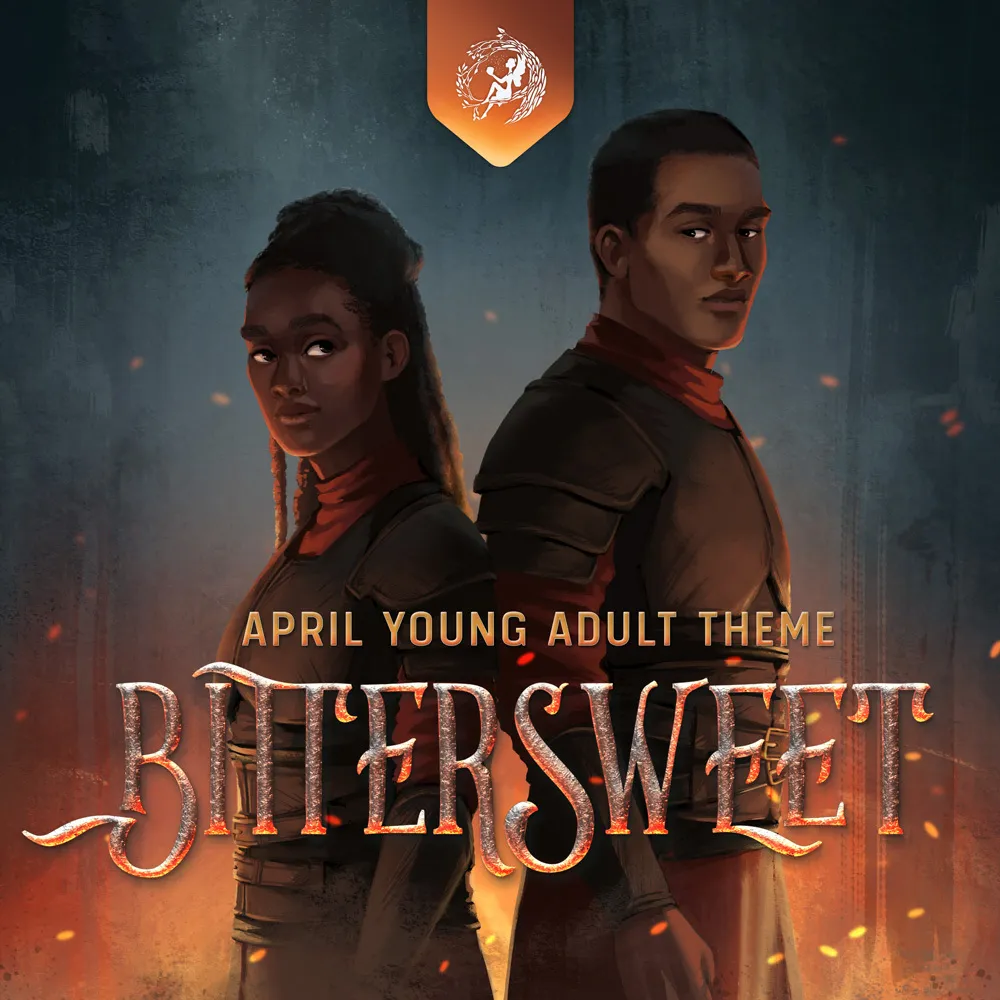 FROM FAIRYLOOT:

We are so excited to reveal the April theme for our Young Adult monthly box and it is… BITTERSWEET!

Happiness and sadness, love and betrayal, all must come to a bittersweet end. You might have been victorious… but at what cost?

You can expect items inspired by The Night Circus, Strange The Dreamer, Addie LaRue and there will also be a fandom neutral item. We are thrilled to reveal this box will have TWO BOOKS and an item we have never featured before! The second book in the box is a paperback edition of a Romeo & Juliet retelling with an exclusive cover, sprayed edges and a digital signature.

Our featured book of the month is inspired by Yoruba-Nigerian mythology and follows a girl's journey of magic, injustice, power and revenge. The twists and turns had us sitting on the edge of our seat! This FairyLoot exclusive edition will have an EXCLUSIVE COVER, SPRAYED EDGES, ARTWORK ON THE REVERSE OF THE DUST JACKET by @lgions, ART WRAPPED AROUND THE HARDCOVER and has CUSTOM ENDPAPERS that are SIGNED BY THE AUTHOR! As usual it will also come with a letter from the author.

Please note, this book is inspired by the real-life horrors endured by child soldiers and therefore tackles difficult themes. We are able to provide more information on this if you contact us.

Gorgeous theme art by official FairyLoot artist @taratjah and text by official FairyLoot designer @blanca.design
---
Until the next unboxing!