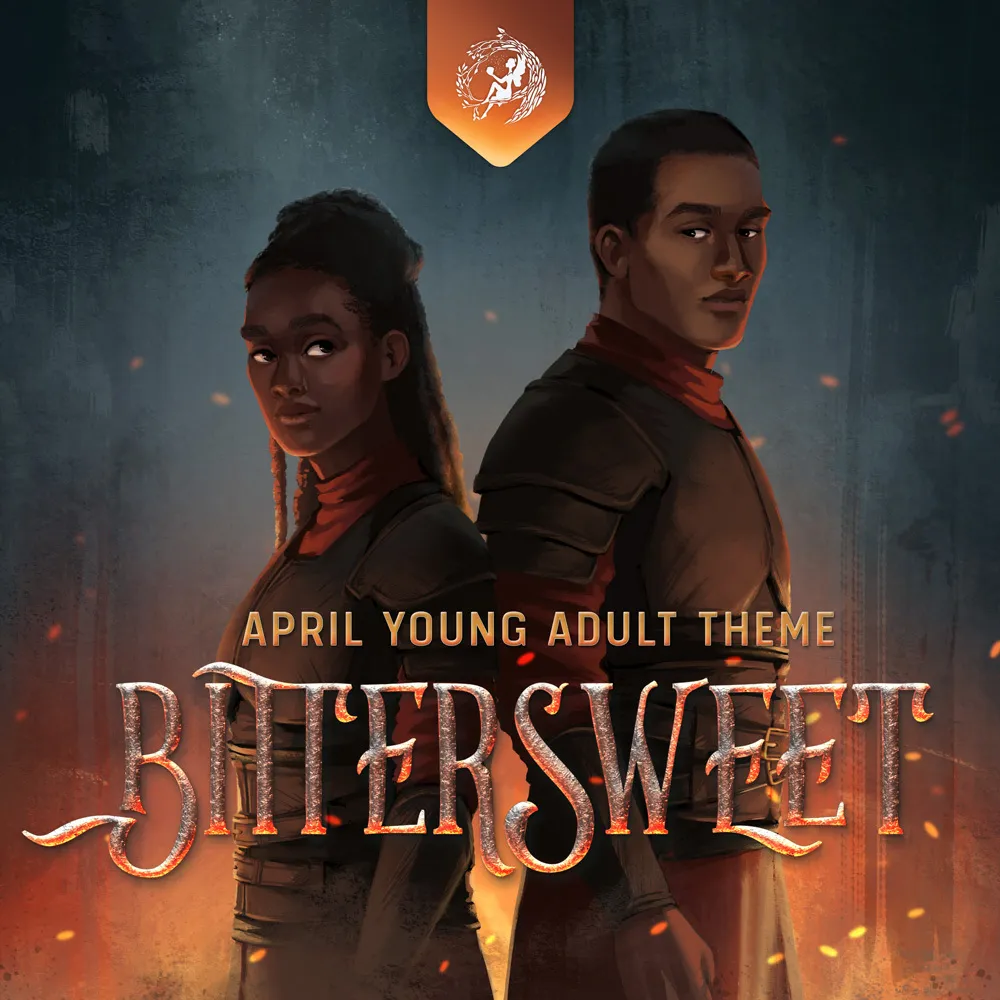 FROM FAIRYLOOT:

We are so excited to reveal the April theme for our Young Adult monthly box and it is… BITTERSWEET!

Happiness and sadness, love and betrayal, all must come to a bittersweet end. You might have been victorious… but at what cost?

You can expect items inspired by The Night Circus, Strange The Dreamer, Addie LaRue and there will also be a fandom neutral item. We are thrilled to reveal this box will have TWO BOOKS and an item we have never featured before! The second book in the box is a paperback edition of a Romeo & Juliet retelling with an exclusive cover, sprayed edges and a digital signature.

Our featured book of the month is inspired by Yoruba-Nigerian mythology and follows a girl's journey of magic, injustice, power and revenge. The twists and turns had us sitting on the edge of our seat! This FairyLoot exclusive edition will have an EXCLUSIVE COVER, SPRAYED EDGES, ARTWORK ON THE REVERSE OF THE DUST JACKET by @lgions, ART WRAPPED AROUND THE HARDCOVER and has CUSTOM ENDPAPERS that are SIGNED BY THE AUTHOR! As usual it will also come with a letter from the author.

Please note, this book is inspired by the real-life horrors endured by child soldiers and therefore tackles difficult themes. We are able to provide more information on this if you contact us.

Gorgeous theme art by official FairyLoot artist @taratjah and text by official FairyLoot designer @blanca.design
---
---
---
Tarot Cards of the Month: The Emperor & The High Priestess
---
The Emperor & The High Priestess feature Chang'e and Liwei from Daughter of the Moon Goddess by Sue Lynn Tan and are illustrated by @arz28.
---
This month's book-themed items:
---
An Arrow to the Moon Special Edition features an exclusive cover and sprayed edges and was written by Emily X.R. Pan.
Heart Fairy Lights was designed @Team FairyLoot.
Constellation Canvas Basket inspired by The Invisible Life of Addie LaRue by V.E. Schwab and is designed by @Blanca.Design.
Night Circus Tray was designed by @Stellabookishart from The Night Circus by Erin Morgenstern.
---
Book of the Month: Blood Scion by Deborah Falaye.
This is what they deserve. They wanted me to be a monster. I will be the worst monster they ever created.
Fifteen-year-old Sloane can incinerate an enemy at will—she is a Scion, a descendant of the ancient Orisha gods.
Under the Lucis' brutal rule, her identity means her death if her powers are discovered. But when she is forcibly conscripted into the Lucis army on her fifteenth birthday, Sloane sees a new opportunity: to overcome the bloody challenges of Lucis training, and destroy them from within.
Sloane rises through the ranks and gains strength but, in doing so, risks something greater: losing herself entirely, and becoming the very monster that she ahbors.
Following one girl's journey of magic, injustice, power, and revenge, this deeply felt and emotionally charged debut from Deborah Falaye, inspired by Yoruba-Nigerian mythology, is a magnetic combination of A Song of Wraiths and Ruin and Daughter of Smoke and Bone that will utterly thrill and capture readers.
---
This FairyLoot exclusive edition has an exclusive cover (above), digitally sprayed edges (below-center), artwork on the dustjacket by @lgions (above), art on the hardcover (below-left), and is signed by the author (above). Also included is an author letter on one side and the other side includes a character print by @lgions (below-right).
---
For this box, I only read two of them, The Night Circus and Daughter of the Moon Goddess, and still need to read the rest of them.
---
For those that do not know as much about Fairy Loot, it is a monthly fantasy book subscription box.
---
NEXT MONTH"S THEME (MAY) –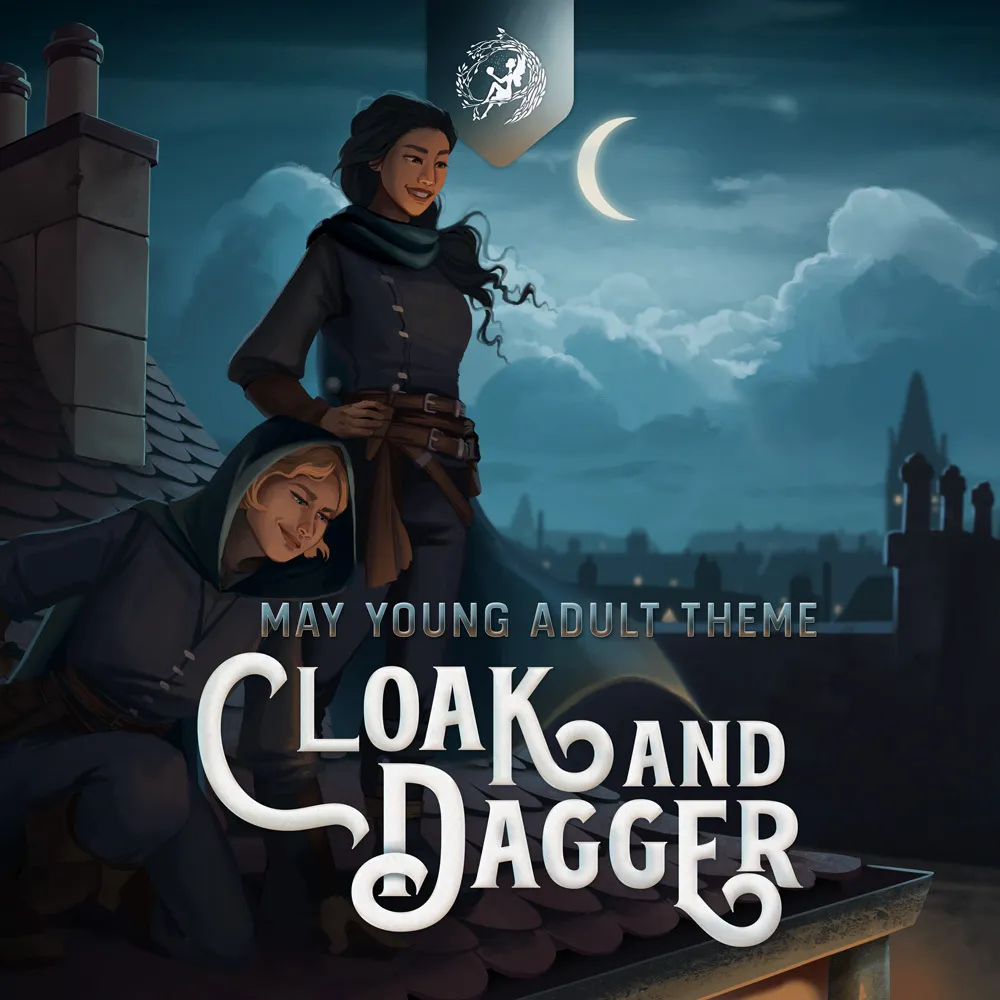 FROM FAIRYLOOT:

We are so excited to reveal the May theme for our Young Adult monthly box and it is… CLOAK & DAGGER!

Clandestine missions, midnight meetings and unlikely alliances… this is one of our favourite set ups for a high stakes fantasy book!

You can expect items inspired by From Blood and Ash, Red Rising, Daughter of the Moon Goddess and our featured book of the month. We are thrilled to reveal that this box will include a CERAMIC MUG and the next foil bookmarks in our mythology collection by @gracezhuart!

Our featured book of the month is inspired by stories from One Thousand and One Nights. It follows a legendary smuggler, a cowardly prince, and a dangerous quest across the desert to find a legendary, mythical lamp. This FairyLoot exclusive edition will have an EXCLUSIVE COVER, SPRAYED EDGES, FOIL ON THE FRONT AND BACK OF THE HARDCOVER, ARTWORK ON THE ENDPAPERS by @jhocaaa and is SIGNED BY THE AUTHOR! It will also come with a letter from the author.

Spots for new subscriptions are currently CLOSED, but you can sign up to the waiting list. The best way to get a subscription at the moment is to sign up to the waiting list – we invite people whenever more spots become available.

Gorgeous theme art by official FairyLoot artist @taratjah and text by official FairyLoot designer @blanca.design
---
Until the next unboxing!