Welcome to my 2nd annual Bookvent Countdown!
This annual countdown goes from December 1st until Christmas with one share per day (like an advent calendar). Rules: (1) Published in 2022 and (2)a five-star read
Similar to last year, I am slightly following the two rules. My 25-book countdown will still only include those novels published in 2022, but they will range in rating from 4.25 to 5. This year I am trying to create my posts early for this series as December is busy with my other reading challenges plus life in general, so it will only include reads from January to November. I have a final end-of-year top reads annual list, so any December reads will most likely be included there.
---
#Bookvent DAY 11
Never Rescue a Rogue (The Merriwell Sisters #2) by Virginia Heath
Virginia Heath's Never Rescue a Rogue, the next book in the Merriwell Sisters series, is filled with whip-smart banter, swoony romance, hilarious mishaps, and twisty reveals that will make you gasp and laugh in delight.
Diana Merriwell and Giles Sinclair only tolerate one another for the sake of their nearest and dearest. Everyone believes that the two of them are meant to be together, but Diana and Giles know that their constant pithy barbs come from a shared disdain—not a hidden attraction. Diana loves the freedom of working at the newspaper too much to give it up for marriage, and Giles is happily married to his bachelor lifestyle. But they do have one thing in common—the secrets they can't risk escaping.
When Giles' father, the curmudgeonly Duke of Harpenden unexpectedly turns up his toes, it's only a matter of time before someone comes crawling out of the woodwork who knows the true circumstances of his only son's birth. As the threat of blackmail becomes real, Giles must uncover the truth of his parentage first, or else he and all those who depend upon him will be ruined—and dogged bloodhound Diana is his best hope at sniffing out the truth. As Giles and Diana dive into his family's past, the attraction that the two of them insisted wasn't there proves impossible to ignore. Soon, the future of the Sinclair estate isn't the only thing on the line…
---
This series is filled with fun Regency romance stories. As this novel had a nice Martha Waters vibe, it was not a surprise that I ended up enjoying this one, too. The couple in this novel worked really well together and I loved how their story progressed. Heath has a nice ease in her writing which made this novel a very enjoyable read.
Find It On: Goodreads / Amazon
** Disclaimer: This post contains affiliate links, including Amazon, and I may earn a small commission, at no cost to you, if you purchase through my links. **
---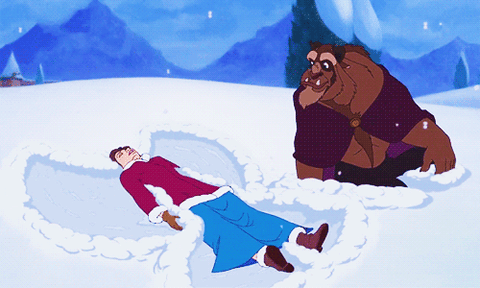 Happy Holidays and Happy Reading!