Welcome to my 2nd annual Bookvent Countdown!
This annual countdown goes from December 1st until Christmas with one share per day (like an advent calendar). Rules: (1) Published in 2022 and (2)a five-star read
Similar to last year, I am slightly following the two rules. My 25-book countdown will still only include those novels published in 2022, but they will range in rating from 4.25 to 5. This year I am trying to create my posts early for this series as December is busy with my other reading challenges plus life in general, so it will only include reads from January to November. I have a final end-of-year top reads annual list, so any December reads will most likely be included there.
---
#Bookvent DAY 16
Elektra by Jennifer Saint
The House of Atreus is cursed. A bloodline tainted by a generational cycle of violence and vengeance. This is the story of three women, their fates inextricably tied to this curse, and the fickle nature of men and gods.
Clytemnestra
The sister of Helen, wife of Agamemnon – her hopes of averting the curse are dashed when her sister is taken to Troy by the feckless Paris. Her husband raises a great army against them, and determines to win, whatever the cost.
Cassandra
Princess of Troy, and cursed by Apollo to see the future but never to be believed when she speaks of it. She is powerless in her knowledge that the city will fall.
Elektra
The youngest daughter of Clytemnestra and Agamemnon, Elektra is horrified by the bloodletting of her kin. But, can she escape the curse, or is her own destiny also bound by violence?
---
Jennifer Saint gives her own spin on some well-known female figures in Greek mythology. I love Saint's take on each character in the story and cannot wait to read her next work. It was a pleasant surprise in this story when I read the synopsis to see that the story was about three characters, Clytemnestra, Cassandra, and Elektra unlike the title, which features just Elektra's name originally had me believe.
Find It On: Goodreads / Amazon
** Disclaimer: This post contains affiliate links, including Amazon, and I may earn a small commission, at no cost to you, if you purchase through my links. **
---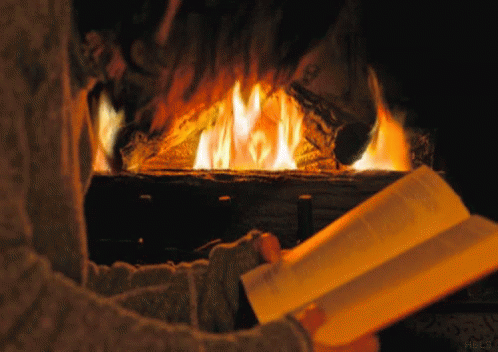 Happy Holidays and Happy Reading!