Author: Terri Blackstock
Narrator: Sarah Zimmerman
Audiobook Length: 4 hours 37 minutes
This Year, Christmas Comes Just in Time
As a first-year law associate, Sydney Batson knows she will be updating her resume by New Year's if she loses her current court case. So when her grandmother gets inexplicably ill while she's in court, Sydney arranges for a cab to get her to the clinic.
The last thing cab driver Finn Parrish wants is to be saddled with a wheelchair-bound old lady with dementia. But because Miss Callie reminds him of his own mother, whom he failed miserably in her last days, he can't say no when she keeps calling him for rides. Once a successful gourmet chef, Finn's biggest concern now is making his rent, but half the time Callie doesn't remember to pay him. And as she starts to feel better, she leads him on wild goose chases to find a Christmas date for her granddaughter.
When Finn meets Sydney, he's quite sure that she's never needed help finding a date. Does Miss Callie have an ulterior motive, or is this just a mission driven by delusions? He's willing to do whatever he can to help fulfill Callie's Christmas wish. He just never expected to be a vital part of it.
Catching Christmas is a sweet and heart-warming holiday novella. For me, the cover the is nice, but it does not fully capture the warmness of the story. The story begins with Finn Parrish, a chef turned cab driver who is trying to earn enough fairs to make rent for the month. Sydney Batson is a first-year law associate who is in court when her grandmother, Miss Callie, is scheduled to go to the doctor, so she calls a cab to take her. This brings together Finn and Miss Callie for the first time where Finn is just trying to do his job and drive her but ends up spending more time together.
The story alternates between the POVs of both Sydney and Finn. For Finn, he is drawn to Miss Callie's captivating personality and helps her as much as he can. As he is the one driving her around, he gets frustrated that he is involved, and Sydney is not around. As for Sydney, she is stuck between a rock and a hard place as her job is not understanding of her home situation. She wants to keep her job, but she also feels guilt for not being with her grandmother. This contrast between the two characters was well-done as Sydney clearly cares for her grandmother, but she also feels obligated to do her job.
While Finn and Sydney were enjoyable and clearly bonded by their love for Miss Callie, I am not sure if a romance spark existed between them. I loved the two of them together and how Miss Callie brought them together, but, for me, I need a lot more to connect to any romance between them. As Miss Callie has dementia and is wheelchair-bound, she needs a lot of assistance, so there is a lot of emotion involved in the story. She was a delightful character who was on a mission to make sure her granddaughter was not alone. Her bond with Finn was great and I love how through his relationship with Callie, he grew as a character. Since Sydney's story does not have her interacting a lot with Callie or Finn, it was easier to connect with the other two rather than Sydney.
This story would benefit from being longer to give the reader more time to connect with the characters. It would be nice to know more about Finn and his past. There are glimpses of it, especially with his mother and former restaurant, but it seems there is so much more to him. The same can be said with Sydney as she is struggling to shine at her job, but there is a lot more to explore with her character. This story does include some religious elements throughout, which were nicely integrated. Overall, this was a very sweet story and a nice first read for me by this author.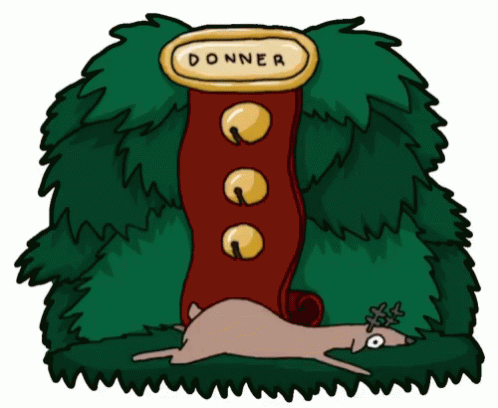 Donner Prompt: A book that you want to read but are not a fan of the cover. (20 pts)