Welcome to my 2nd annual Bookvent Countdown!
This annual countdown goes from December 1st until Christmas with one share per day (like an advent calendar). Rules: (1) Published in 2022 and (2)a five-star read
Similar to last year, I am slightly following the two rules. My 25-book countdown will still only include those novels published in 2022, but they will range in rating from 4.25 to 5. This year I am trying to create my posts early for this series as December is busy with my other reading challenges plus life in general, so it will only include reads from January to November. I have a final end-of-year top reads annual list, so any December reads will most likely be included there.
---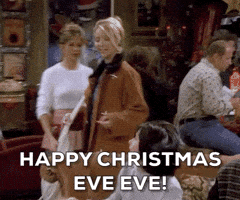 #Bookvent DAY 23
Tear Down the Throne (Gargoyle Queen #2) by Jennifer Estep
Crown princess. Clever spy. Powerful mind magier. Gemma Ripley of Andvari is all those things, but these days, she's also extremely worried. Her problem? Figuring out how to stop an enemy's plot to somehow use magical tearstone weapons to conquer her kingdom.
Gemma's quest for answers leads her to a trade Summit between the various kingdoms. Among the other royals in attendance is Queen Maeven Morricone of Morta and her son, Prince Leonidas—Gemma's charming and dangerous nemesis.
Gemma knows that Maeven always has a long game in motion, and sure enough, the cunning queen invokes an arcane tradition that threatens the fragile truce between Andvari and Morta. Despite her best intentions to keep her distance from the Morricones, Gemma once again finds herself thrown together with Leo and battling her growing feelings for the enemy prince.
When a series of deadly attacks shatters the Summit's peaceful negotiations, Gemma realizes that someone wants to tear the royals down from their thrones—and that this enemy just might succeed . . .
---
I love this series, so far, and am thrilled to read the next novel and even have the ARC for it. As there was a cliffhanger ending to this story and many possibilities for the exact ending, I am greatly looking forward to see how the author wraps everything up. I love the romance in this story and the characters are all interesting. There are great heroes and villains, so it is nice to enjoy reading about all of them. I cannot wait read the next story and all the other novels written by the author in the future!
Find It On: Goodreads / Amazon
** Disclaimer: This post contains affiliate links, including Amazon, and I may earn a small commission, at no cost to you, if you purchase through my links. **
---
Happy Holidays and Happy Reading!