I saw this tag a lot last year and decided to finally give it a try. The tag was originally created by Laura @ Laura's Book Review.
---
The Rules
You have to answer the prompts without using the internet or looking at your bookshelves.
Your answers have to all come from memory!
Make sure to link to the person who originally tagged you
Once you're done, you can tag five other people if you'd like.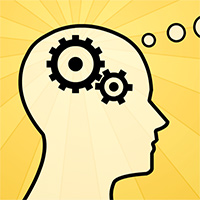 Name a book written by an author called Michael.
I know there must be a ton of authors out there with this name, but my mind only managed to come up with Michael Crichton.
Name a book with a dragon on the cover.
The Aurelian Cycle trilogy is full of amazing dragons, so I knew each of the covers had at least one on the cover.
Name a book about a character called George
This one was a definite challenge, but I luckily read Winter Street recently where one of the players in this larger cast was named George.
Name a book written by an author with the surname Smith
This one was similar to the Michael prompt where I know there are more that I know, but my memory only managed to select one (Sarah Smith) for this answer.
Name a book set in Australia
A few novels actually came to mind for this one, but The Christmas Swap was the one I thought of first.
Name a book with the name of a month in the title
The Ten Thousand Doors of January was a recent read, so it became the first I thought of for this prompt.
Name a book with a knife on the cover
I know there are tons on my TBR and read lists, but the one that came to me first was To Kill a Kingdom.
Name a book with the word 'one' in the title
While the novel itself was disappointing to me, One to Watch still had a memorable title and concept.
Name a book with a eponymous title
Name a book turned into a movie
---
This was a fun book tag! To make this post, I first just answered the prompts and then found the corresponding covers on Goodreads. I was surprised that I was able to come up with an answer for each considering my memory isn't always amazing.
I invite anyone who wants to participate to consider themselves tagged!