---
After completing the other version of the Valentine's Day book tag last week, I decided to round out Valentine's Day with a second book tag. While I saw the other one on a few blogs, this one was more popular based on the blogs I follow. I do no recall the first blog I saw this tag, but I believe it was created by CC's Books.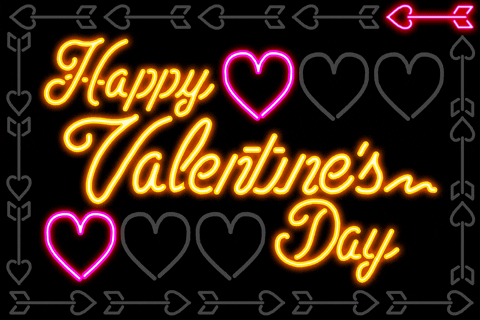 ---
1. A Stand Alone Book You Love
This is one of my top recent releases where I could easily re-read it again and again. [You can read my review of this novel here.] While this one does not feature a typical romance of two (or more characters) coming together to form a relationship, it is an amazing story of the main character working to find her own happiness in the world.
2. A Dystopian Book You Love
Cinder is the first novel in the Lunar Chronicles, which set in a dystopian world. [You can read my review of this novel here.] The Hunger Games series came as a close second, but there was something about this opening novel where it comes to mind first. The characters in Cinder were amazing and I enjoyed how this novel gradually built up the world and plot where it was able to expand into the larger universe of the series without taking away from Cinder's individual story.
3. A Book That You Love That No One Else Talks About
Lost in Translation is not a popular novel, or at least it is not according to online blogs or Goodreads since it has only 40 reviews and was published in 2021. It may not be a popular novel, but I loved the journey of the main character. Not only does this have romance, but it thoughtfully goes through moving to a new country. [You can read my review of this novel here.]
4. Favorite Book Couple
The main character, Sloan, in The Happy Ever After is going through a lot emotionally after losing her fiancé. This story gives a lot of care to the grief she is going through and I love that the love interest, Tucker, is respectful of her feelings. Tucker is going through his own obstacles and I love how Jimenez wrote their tale. [You can read my review of this novel here.]
5. A Book That Other People Love But You Haven't Read
Cassandra Clare is a very popular author that I have yet to read. After I finally read Marissa Meyer followed by Holly Black and Sarah Maas, just to name a few, I still have to attempt Clare's novels, including the first novel in the Mortal Instruments series, City of Bones.
6. A Book with Red on the Cover
The Theft of Sunlight may be the second novel in the Dauntless Path series, but it is the first novel that follows Rae as a main character. Rae is a great determined character who wants to accomplish her goals. Khanani wrote this character with care and even though Rae has a disability, it was well incorporated and did not feel like a token inclusion. The story itself was very interesting and made this series continue to be among my favorites. [You can read my review for this novel here.]
7. A Book with Pink on the Cover
Carly was a fun main character in What If as she goes along her journey after turning 30. Originally I just picked up this story as I received the sequel as an ARC, so I did not have any expectations. The story was surprisingly enjoyable as I liked the humor and emotional growth. It was not only well-written, but the 1990s setting had a fun nostalgia factor while reading. [You can read my review for this novel here.]
8. You Were Given a Box of Chocolates: Which Fictional Character Gave Them to You?
A lot of fictional characters came to mind from Rhysand in ACOTAR to Adrian Copeland from Life's Too Short. As I had a lot of options, I just went with one at random where it was a character that I liked and would not mind their personality if they were real. For this one, I ended up with Wrath from Kingdom of the Wicked. [You can read my review for this novel here.]
9. It's Valentines Day. What Book Would You Read?
The Song of Achilles is one of my favorite novels. For me, Miller is an amazing storyteller where she wrote captivating characters and an interesting story. The Trojan War has been told multiple times in many different versions and forms (TV, books, etc.), but Miller managed to make it her own and create something that felt original. [You can read my review for this novel here.]
10. You're in the Book Store. All of a Sudden You're Struck with an Arrow by Cupid. What New Release will you love?
I loved the first novel in this series, The Kinder Poison, (you can read my review here), and its sequel, The Cruelest Mercy (you can read my review here). Originally this series was going to be a duology set by the publisher, but the author, Natalie Mae, felt the story felt unfinished, so she decided to write a final novel and make this series a trilogy herself. Since this one is self-published, I hope it turns out as well as the first two; however, I really cannot wait to read it no matter what!
---
I loved this tag! While I included some favorite romances, I still have many more that I loved. Valentine's this year was great, although it is more difficult when it falls on a weekday as it limits what I can do with my significant other before or after work. I really hope that everyone, whether you are with someone else or not, had a great Valentine's Day, or even a great Tuesday if you do not celebrate the holiday. Happy Reading Everyone!